Lovely Granny Square Vest Free Crochet Pattern Ideas – Granny squares are so versatile and easy to crochet. You can use them in almost any project. You can make blankets or scarves out of them, but you can also make vests and sweaters. Granny square vest is an easy crochet project that you can make in your free time. This vest looks stylish and cool, it is perfect for any occasion. You can wear it in spring, summer and fall. So, if you are looking for some inspiration for your next project, this tutorial is just what you need!
1. How to Make a Granny Square Vest By bethanylynnemakes. com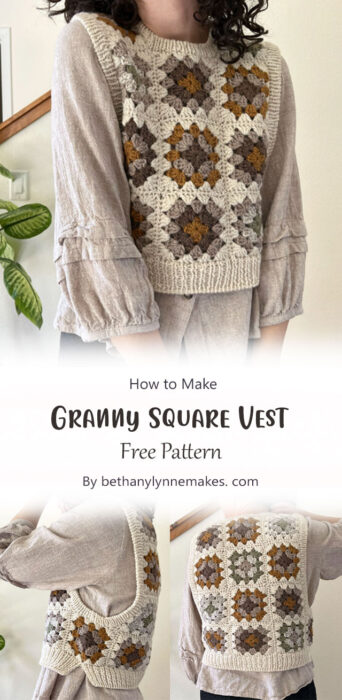 One of the most popular crochet projects that are crocheted right now is the granny square vest. This vest has a beautiful color and it is very stylish. You can wear it with jeans or leggings, and it will look great. If you have never made one before, then this is a must do project.
2. Crochet Valentine Granny Square Vest – Free Pattern By Heather of HayHay Crochet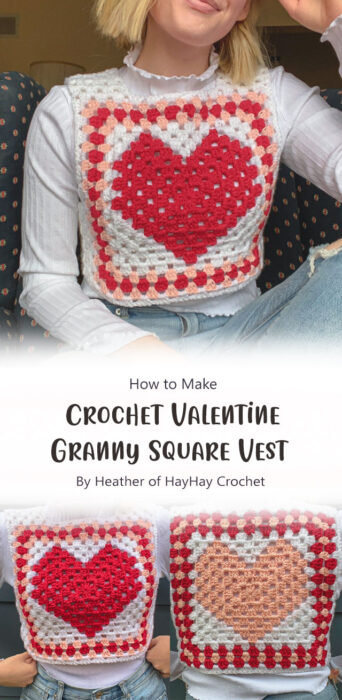 The valentine granny square vest works up quickly, so you can finish it in no time at all. Plus, the pattern is free, so there's nothing stopping you from making one (or two) right now!
3. Tulip Square Vest By WILMA of wilmade. com
This is a great project for you to use your free time. The design is very lovely and stylish. You can make it for yourself or give it as a gift.
4. EASY 70's Inspired Crochet Granny Square Vest By Hayhay Crochet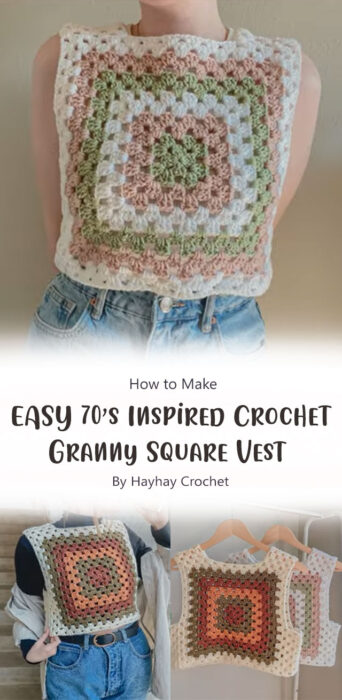 The 70's inspired crochet granny square vest is a fun, stylish vest that you can make for yourself or as a gift. It's a great project if you have some free time on your hands and want to make something that's both useful and fun. If you haven't made a granny square before, don't worry! This tutorial will show you how to get started with this simple crocheting technique.