Best Macrame Letter Holder Free Tutorial Ideas – Macrame is a craft that has been around for quite some time. You can find macrame projects in magazines and in stores. Macrame is easy to learn and can be used to make many different things, including home decor items. One of the most popular macrame projects is a letter holder. These are great because they are easy to make and you can use them in any room of your house.
1. DIY Macrame Letter Holder By Made in May 메이드인메이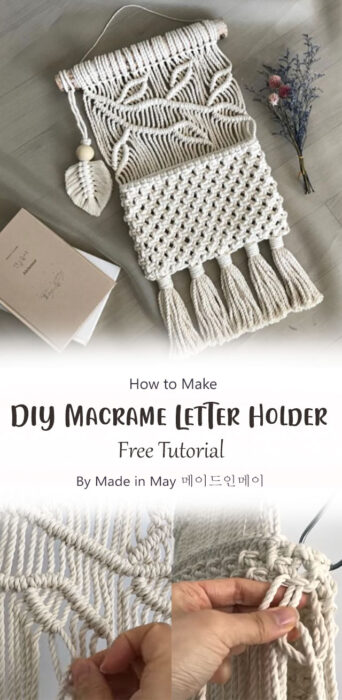 This Macrame Letter Holder is the perfect project to practice your macrame skills. It's also a great way to display your favorite letter or word, and it makes a great gift. The DIY Macrame Letter Holder is pretty simple to make. Really love the finished result and think it's worth the effort!
2. Macrame Letter Holder Tutorial By Soulful Notions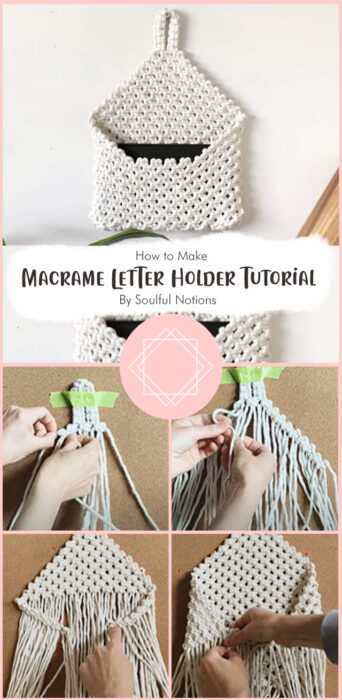 This macrame letter holder tutorial is very easy to follow with step by step instructions, so anyone can make these adorable pieces in no time at all! The best thing about this project is that it only takes one color.
3. DIY Macrame Letter Rack Handmade Home Decor By LET BE 렛비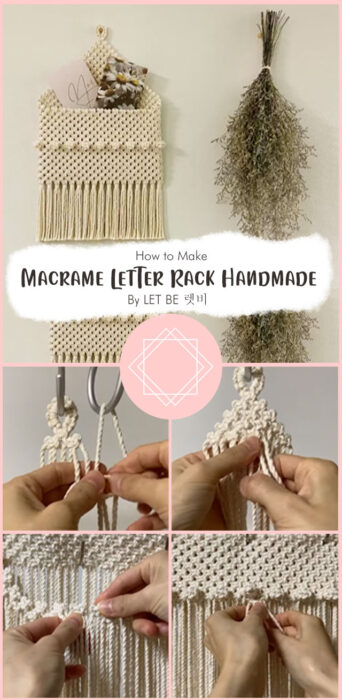 This DIY macrame letter holder is a great way to add some color and personality to your home decor. So, let's make it!
4. DIY macrame Mail Holder Tutorial By Macrame Princess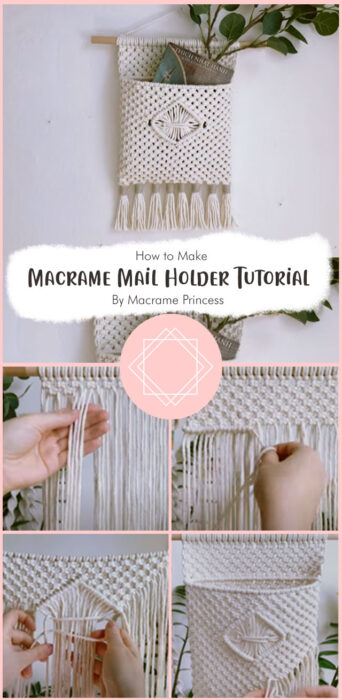 This is a great DIY project for home decor and perfect for your free time. You can make it by yourself and use your favorite colour.