Pretty Lace Top Free Crochet Pattern Ideas – This Pretty Lace Top Free Crochet Pattern is the perfect way to add some sparkle to your wardrobe! It's a stylish top that you can wear to any occasion. You can use any colour and yarn combination that you like. It's also perfect for summer days when you want something lightweight!
1. Easy One Piece Lace Crochet Top By Michelle of mjsoffthehookdesigns. com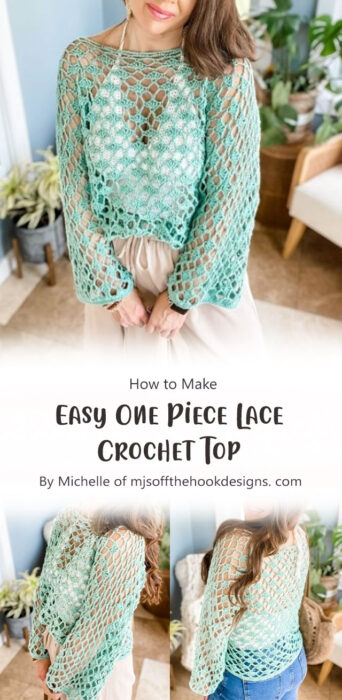 Michelle from mjsoffthehookdesigns. com has created an amazing crochet pattern for this gorgeous lace top. This top is made with a beautiful lace design and is so easy to make. This is a great pattern for crocheters who want to practice their crochet skill.
2. Crochet Lace Top for Summer By Wan from KnitcroAddict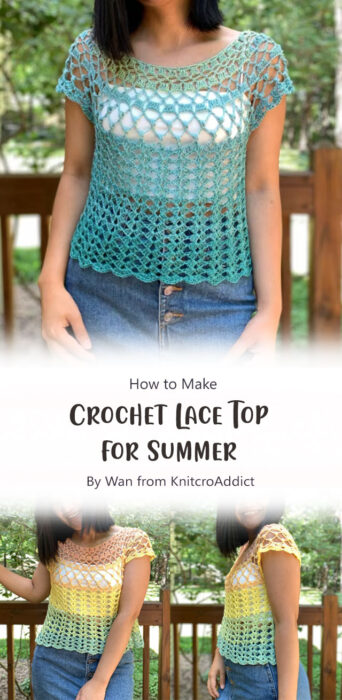 This beautiful lace top is a must have for your wardrobe. It is made in the beautiful colour combination and it is absolutely amazing. It can be worn with jeans or your favourite skirt. Let's make it!
3. Crochet Floral Lace Top Tutorial By Chenda DIY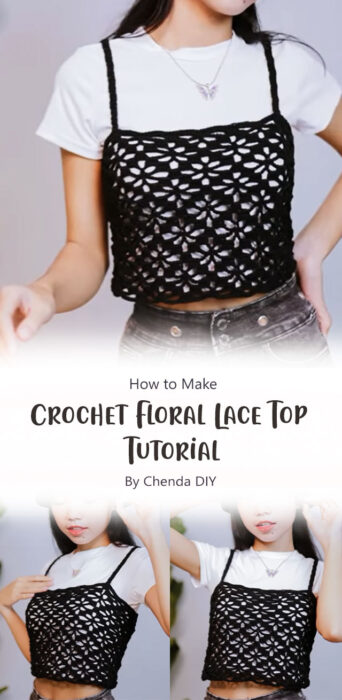 Chenda is back with another amazingly crochet pattern! Chenda sharing her Crochet Floral Lace Top. This top is so versatile and can be worn as a dress or layering with t-shirt, depending on how you style it! It's perfect for summer because it's lightweight and airy!