Amazing Amigurumi Snowman Free Crochet Pattern Ideas – The Amigurumi Snowman is a very popular crochet project and it's not hard to see why. This adorable little guy has a very simple shape, but his round shape makes him look so cute. They're super easy and fun to make and they make great gifts, also easy to customize!
1. Amigurumi Snowman Pattern By Anitha of littleloveeveryday. com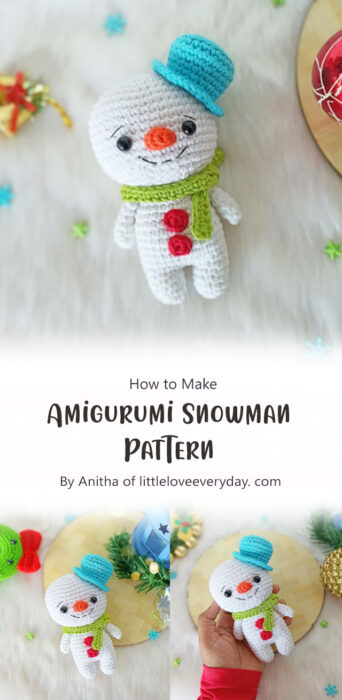 Hello everyone! Today project is an amigurumi snowman pattern by Anitha of littleloveeveryday.com. This is a great project to work on during your free time and it will definitely be a hit with your kids and friends.
2. Simple Crochet Snowman Amigurumi for Beginners By ZENKNIT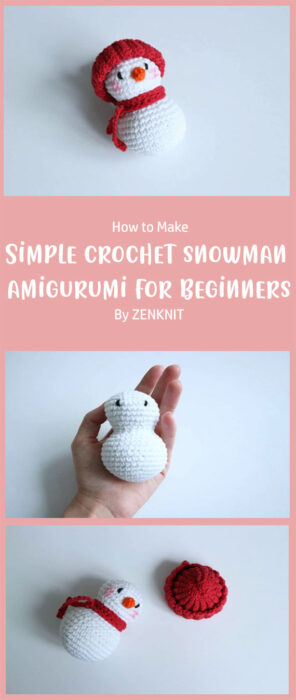 The simple crochet snowman amigurumi for beginners by ZENKNIT and it's available for free. If you want to make this cute little guy yourself, then click link bellow here and then start crocheting right away!
3. Crochet Snowman Pattern By Cheryl of crochet365knittoo. com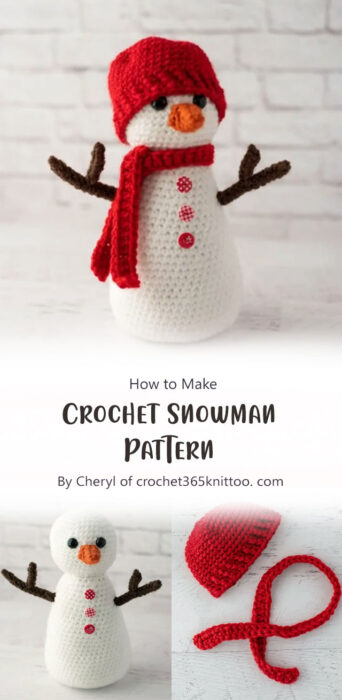 This is snowman pattern by Cheryl of crochet365knittoo. com for all those who love making stuff for their kids or friends. This pattern will help you make a cute little snowman that will look amazing in your home.
4. Crochet Snowman Gnome By Jen Hayes Creations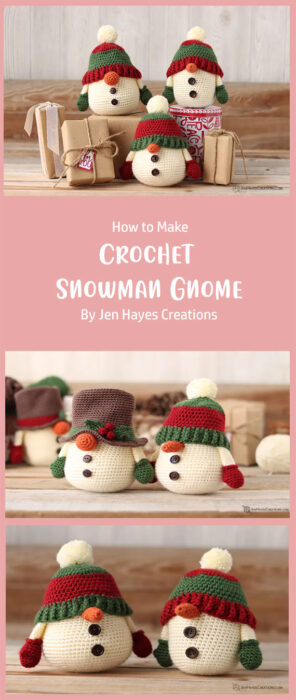 The crochet snowman gnome is an amazing project. It is really easy to make and it will look great in your house. You can use this pattern to make as many as you want, because the pattern is free. This pattern is made by Jen Hayes Creations.If you are new to crochet, don't worry about it because there are step by step instructions that will help you through all the phases of making this adorable little guy!
5. Free Crochet Snowman Pattern – Christmas Crochet By Moara Crochet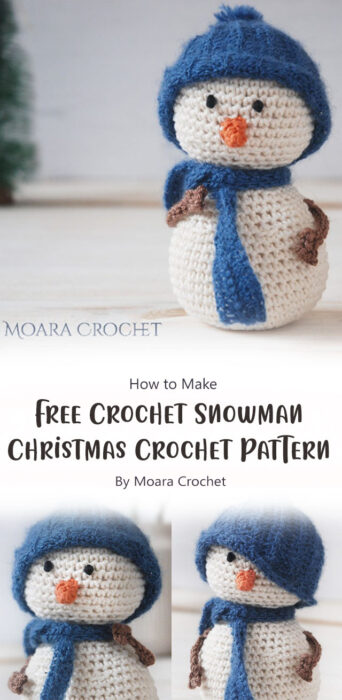 This is an easy crochet pattern for a snowman. He's the perfect size to sit on a shelf or table, and he makes a great gift. The pattern is so simple to follow and the finished product is just adorable!