The Adorabel Lion Amigurumi Free Pattern Ideas – Lion is watching you! This Lion Amigurumi Free Pattern is a great pattern to learn beginners how to start crocheting with easy step by step instructions. Here are some free pattern ideas for making a lion amigurumi.
1. Louis the Royal Lion Free Crochet Pattern By littleworldofwhimsy. com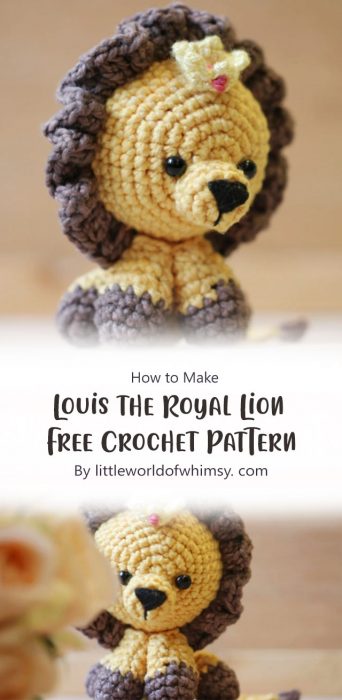 Here is Adorabel Lion Amigurumi Free Pattern Ideas. His name is Louis and he is so friendly. You can make your own using the pattern below:
2. Circus Lion Free Crochet Pattern By Elisa's Crochet
This lion amigurumi pattern is very easy to follow and works up quickly! It's ideal for all level! It also makes a wonderful gift!
3. Little Lion Amigurumi Free Crochet Pattern By lenlenlenlenshop (Publish at Amiguworld)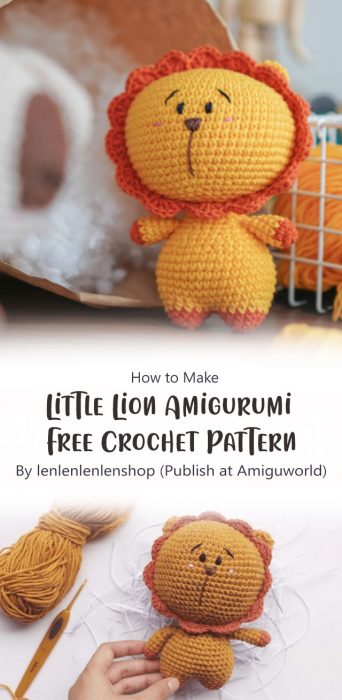 Crochet your own cuddly lion and enjoy the happiness it will bring. This is a super easy and simple pattern.
4. Amigurumi Lion Free Pattern By @ bumbee_crochet (Publish at amigurum. com)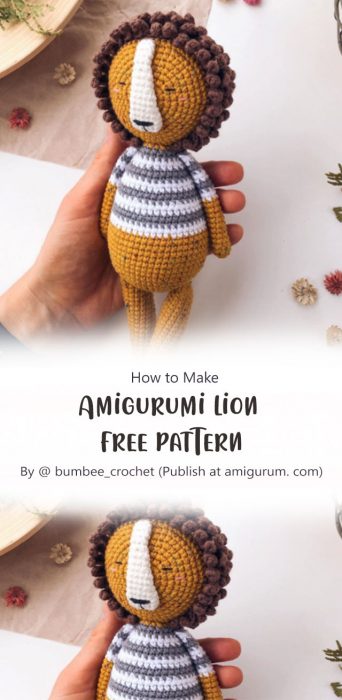 Get the complete free Lion Amigurumi knitting pattern, and make a lion toy yourself! This adorable lion would make a great gift for all ages.
5. Ragdoll Lion Free Crochet Pattern By Jillian Hewitt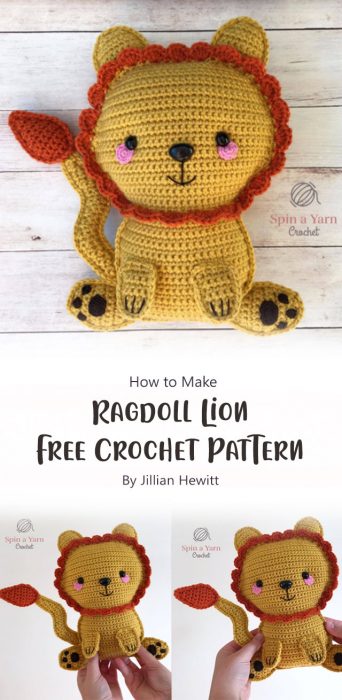 Get this pattern for free, and you will have the instructions to make an amigurumi Lion! This pattern includes instructions on how to crochet a lion and how to assemble it. If you can follow a pattern, then you can make your own Lion with this pattern!
6. Laurence the Lion Free Amigurumi Pattern By jesshuff. com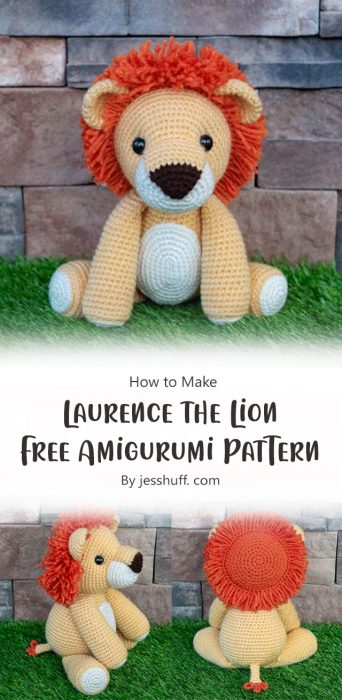 This Lion Toy is Amazingly Cute and Easy To Crochet. This free pattern will be a big help for you. Hope this Pattern will be useful for you!