Crochet Basket for Knitting Tools Storage Free Pattern Ideas – Crochet a beautiful basket for your knitting tools, it's very simple and you will enjoy the process of making something you need. It's always nice to have a handmade gift for someone you love. You should try one of these 5 Free Basket Patterns to Crochet and Knit this season.
1. Hook & Needle Basket By Rebecca of Yarn + Chai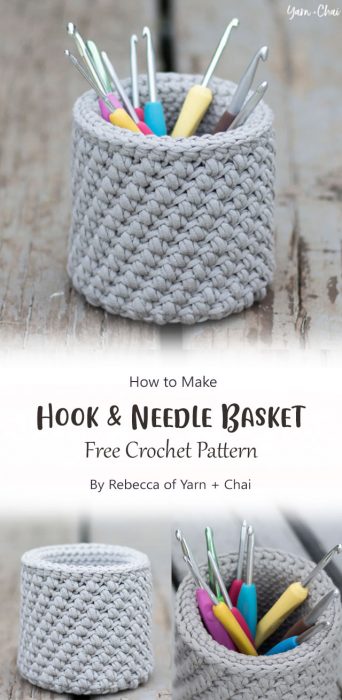 Easy crochet basket pattern for accessories storage. This easy to crochet basket is the perfect way to organize knitting tool supplies, and add a one of a kind functional piece to any room.
2. Crochet Basket Tutorial: THE Storage Solution For Crochet Addicts! By createandcraft. tv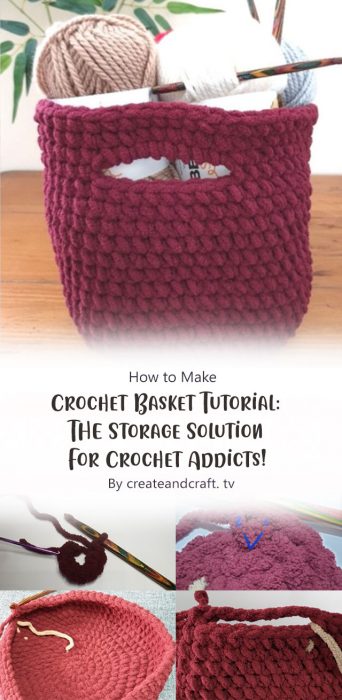 This super cute and functional Crochet Basket is the perfect addition to any home!
3. How to Crochet a Basket By gathered. how.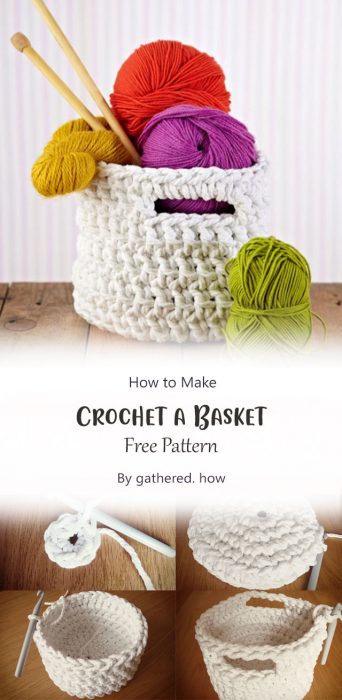 Crochet yourself some yarn storage with this crochet basket pattern. It's perfect for storing all of your knitting tools and supplies. Don't get caught up in the winter blues, start crocheting!
4. Crochet Basket Pattern By Krista Cagle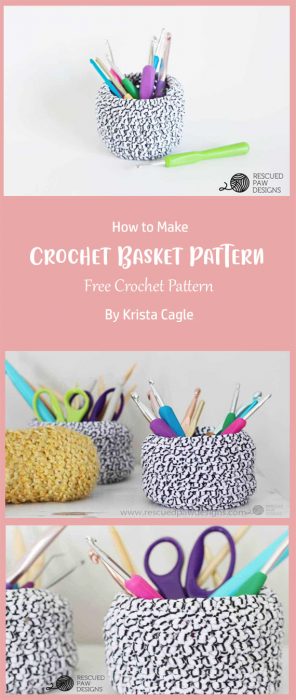 This easy to make basket for storing knitting tools, can be a unique gift for a friend or family member who loves to knit. It's not only attractive but also very functional. Free pattern on how to crochet this basket is provided by Krista Cagle.
5. Free Crochet Pattern: Easy Little Baskets By Edie Eckman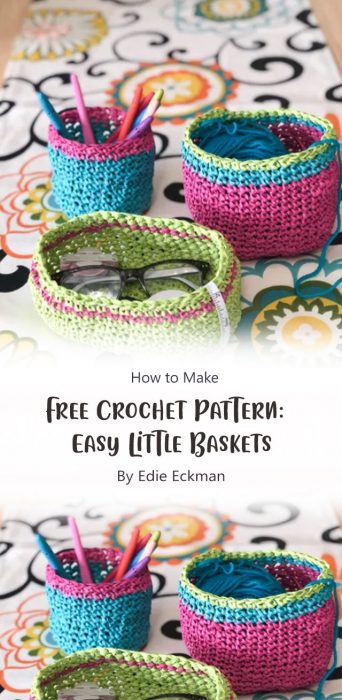 Grab a crochet hook and get to work with your new creativity. This trendy storage basket is the perfect place to keep all your knitting tools at hand and out of sight.