Beautiful Lace Snowflake Free Crochet Ideas – The lacy, delicate look of this crocheted snowflake is so beautiful! Because it only requires four basic stitches, making these beauties is a breeze! Use these patterns to dress up your holiday tree, add as ornaments on the presents under the tree, or simply hang them in your window to bring a little winter into your home.
1. Wispweave Snowflake By Draiguna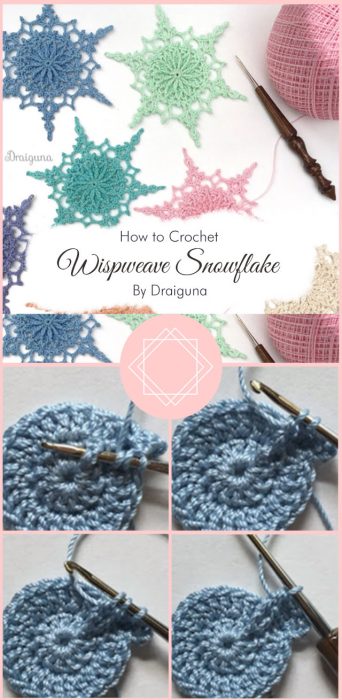 Wispweave Snowflake By Draiguna makes a quick project for Christmas or winter projects.
2. Aunt Lydia's Lacy Snowflake Ornaments By Yarnspirations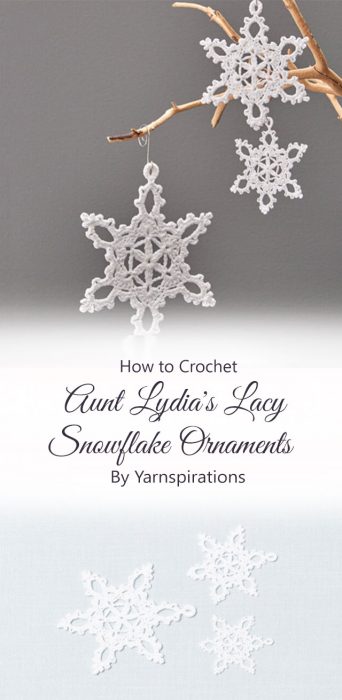 Aunt Lydia's Lacy Snowflake Ornaments are so quick to crochet that you can make a whole string of them to trim your tree.  Their lacy snowflakes will bring a sparkle to any Christmas tree and are  a pretty holiday decoration.
3. Snowflake Ornament By Naztazia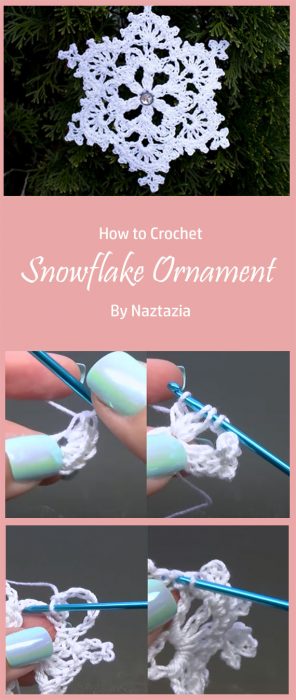 This fairy snowflake is a lovely crochet pattern perfect for your holiday tree, as holiday gifts, or for seasonal decor. It makes a great gift for the holidays and a practical way to remind yourself and others of the joys of the season when the holidays are over.
4. Crochet Snowflake Patterns By Beautiful Crochet Stuff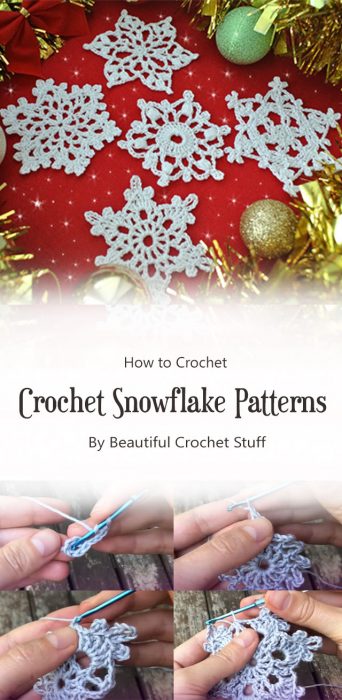 Next time you're thinking about decorating for the holidays consider making these Crochet Snowflake Patterns from Beautiful Crochet Stuff! This pattern is great for beginners.  The snowflake ornaments make a great way to welcome in the winter season!
5. Crochet Snowflake By Olena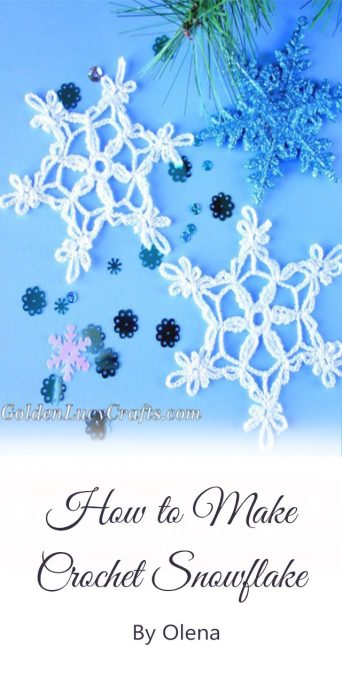 Crochet Snowflake by Olena is a fun crocheted Christmas decoration. This makes a great addition to your holiday decor because of its simple design and easy-to-make build.
6. Crochet Snowflake Ornaments By Alexis Middleton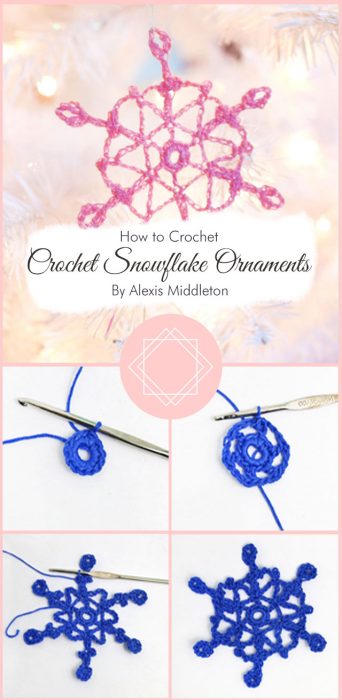 These crochet snowflake ornaments create a beautiful winter display. Whether you hang them on your tree or in a window, you will be adding a special touch to your home decor.