Adorable Fish Bag Free Crochet Ideas – There is nothing more delightful than making quick, fun and easy projects such as this Adorable Fish Bag. They can be used for all those little things you just seem to never have enough of such as change, lip balms, make-up remover wipes, etc. All we need for this project is a couple strands of yarn and a few basic crochet stitches.
1. Granny Square Mermaid By 365crochet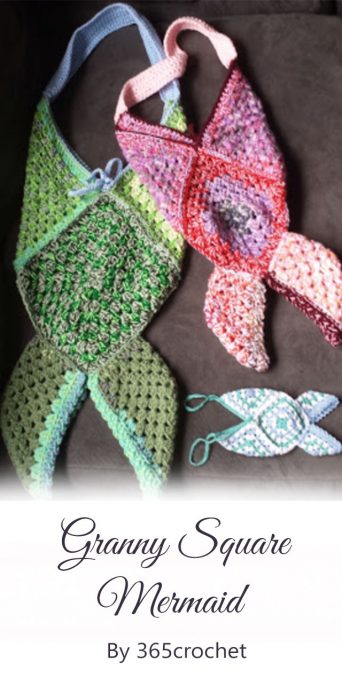 Learn how to make a crochet mermaid or in other words a granny square mermaid. This is an easy beginner level tutorial.
2. Shark Bags Crochet By Erin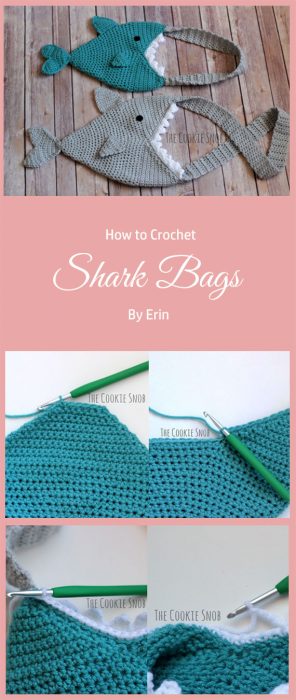 This pattern contains all the instructions you need to make your own adorable Shark Bag!
3. Adorable Crochet Fish Beach Bag By Winding Road Crochet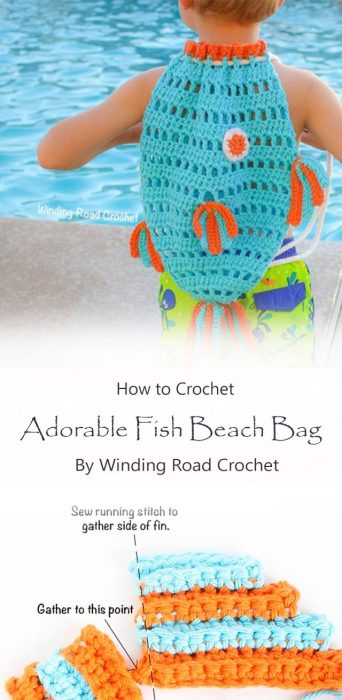 This adorable crochet fish beach bag is the perfect accessory for a sunny day at the beach, lake or pool.
4. Fishie the Plastic Bag Keeper By Sharon Maher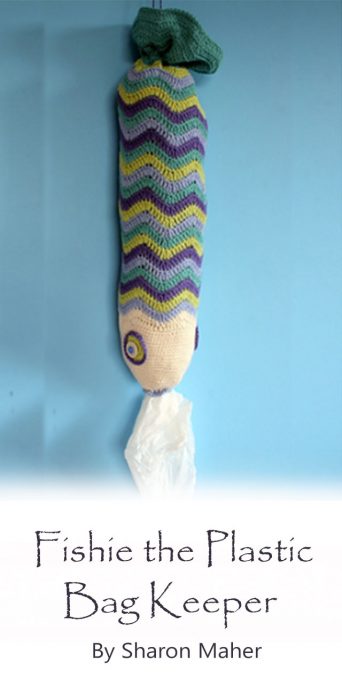 Fishie is the cute, fun and smiling way to keep your plastic shopping bags for later when needed.