How to Crochet Beautiful Sunflower for Free – Discover how to crochet this unique sunflower for free! If you want to learn to crochet, the first thing you need to do is find good online resources that will show you how. Some of those resources include instructional text and pictures, a video or tutorial, and a list of supplies you'll need.
1. Sunflower Bouquet Free Pattern By Krawka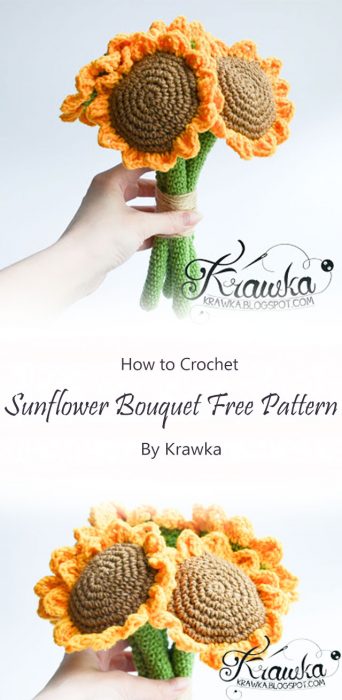 A unique and fun way to dress up your house or apartment, a sunflower bouquet is perfect for summer. Crochet one from a free pattern from Krawka.
2. Sunflowers Free Crochet Pattern By Elisa's Crochet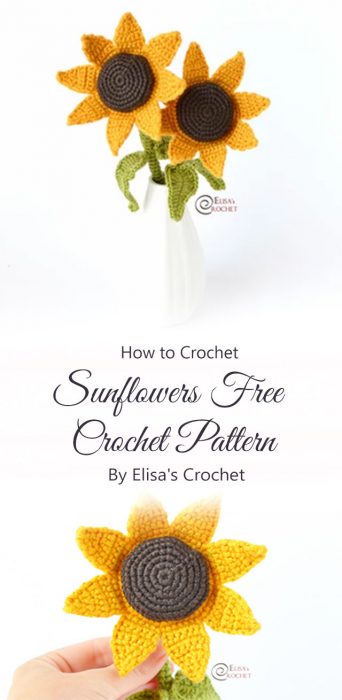 Do you love to crochet? Do you love sunflowers? Then take a look at this free Sunflowers crochet pattern by Elisa's Crochet.
3. Crochet Sunflower – Amigurumi Flower Wand By Sharon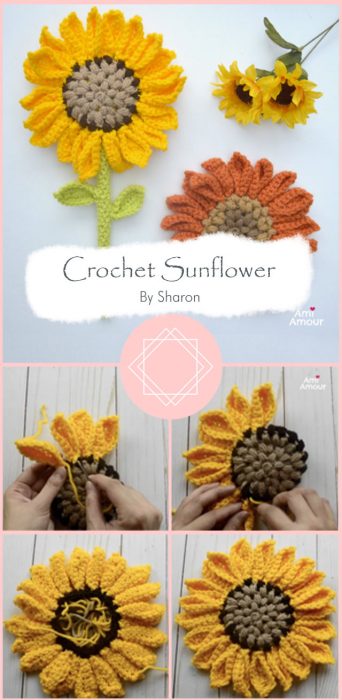 Lovely sunflower crochet flower wand. Great for your next project and holiday gift giving.
4. Sunflowers for Decor By Redmittendesign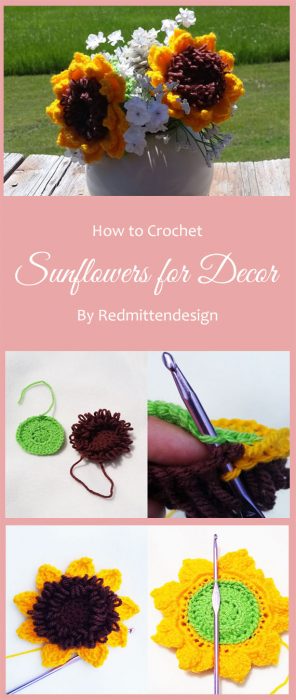 Sunflowers for Decor is a flower topper for your favorite glass vase. This sunflower makes a great gift for mom, wife, and grandma.
5. Sunny Sunflower By Neogurumi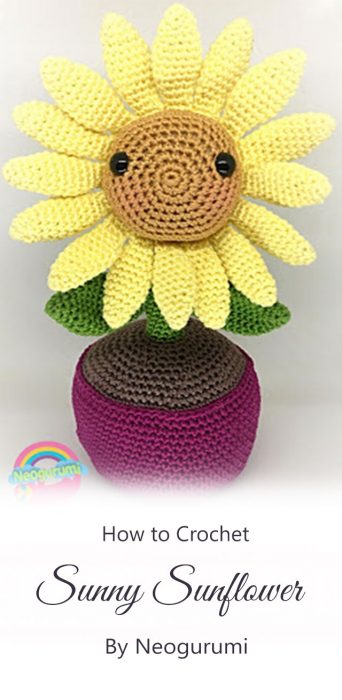 Artfully hand-crocheted in an array of vibrant colors, this Sunny Sunflower by the Neogurumi team is sure to brighten up any dreary day!
6. Crochet Sunflower Pattern By Crochet For You
Crochet Sunflower Pattern By Crochet For You is very easy to crochet. You can use it to brighten up your home decor or for an upcoming event such as Mother's Day, weddings, birthday parties, or just because you want to.
7. Crochet Sunflower Bouquets By Lingzhi Handmade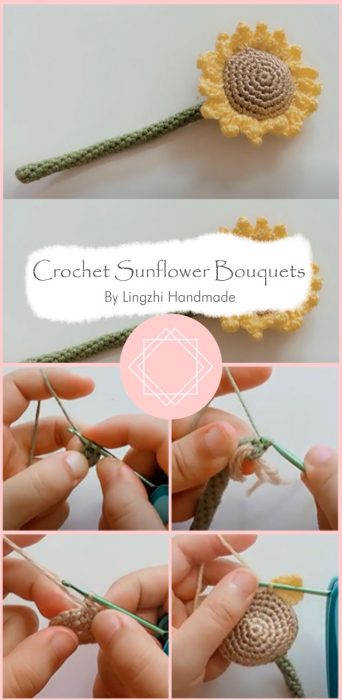 Lingzhi Handmade, Crochet Sunflower Bouquets By Lingzhi Handmade are the perfect gift for any occasion. These handmade crochet sunflowers make great gifts for people of all ages.