Best Amigurumi Baby Yoda Free Pattern Ideas (Part 2) – In this post, we going to share some more amazing project of Baby Yoda Amigurumi Pattern. If you are looking for free baby crochet patterns, then you will love this post. You can use this collection as your inspiration in making your own amigurumi baby yoda or make it as a gift for your friends.
1. How to Crochet Baby Yoda Amigurumi By ToyGurumi
A very popular amigurumi pattern! This is a simple and cute amigurumi, perfect for any Star Wars fan. You can get the tutorial for free bellow here:
2. Baby Yoda Crochet Pattern: Free Amigurumi Crochet Pattern By theblueelephants. com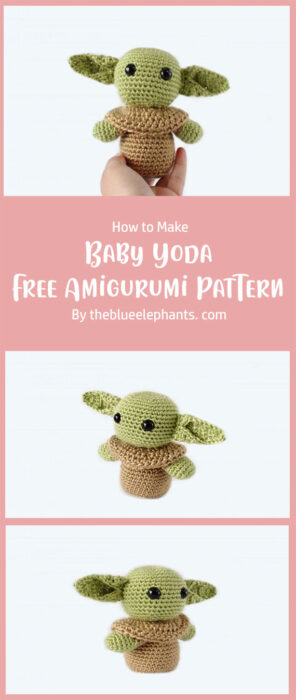 This pattern is really easy to follow, so even beginners can try it out without any problems. It comes with step-by-step instructions and pictures that make it easier for you to understand how everything should be done.
3. Amigurumi Baby Yoda By Colorcarnaval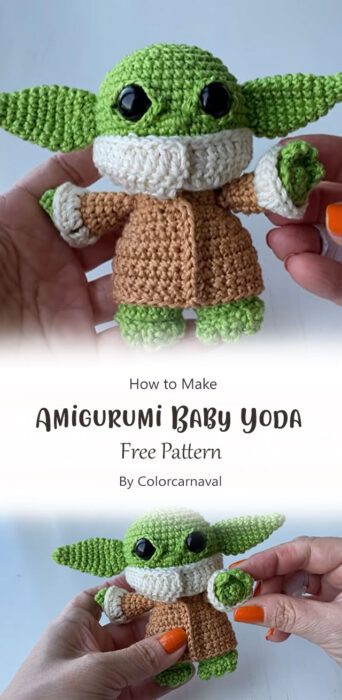 In this tutorial, we will be learning how to crochet a baby Yoda from Star Wars. This is an amazing project that will take your free time and help you learn more about crochet.
4. Crochet Baby Yoda Tutorial By Loops and Knots Crochet
Crochet baby yoda tutorial by Loops and Knots Crochet. This is an easy and cute pattern for the Star Wars fans who love to crochet. If you are a fan, then this project will be a great addition in your collection. This is an amazing project that you can do with your free time.
Part 1
Part 2
Part 3
Part 4
Part 5