Lovely Granny Square Top Free Crochet Pattern Ideas – The granny square is one of the most popular crochet patterns around. It's easy to make and can be used for all kinds of things, from clothing to home decor. This pattern is the perfect way to put your skills to use, but it also looks great on its own. This granny square top is a very simple project. Make them with different colored squares and you will have an amazing collection of tops, dresses and more!
1. Granny Square Top Crochet Pattern By Louise Bollanos
This is a fun and stylish top that you can wear with skirt or jeans. The crochet pattern is very easy to follow but it does take some time. If you are looking for a new crochet pattern that will impress your friends and family, then this is a great choice.
2. Granny Squared Crochet Top By ChiWei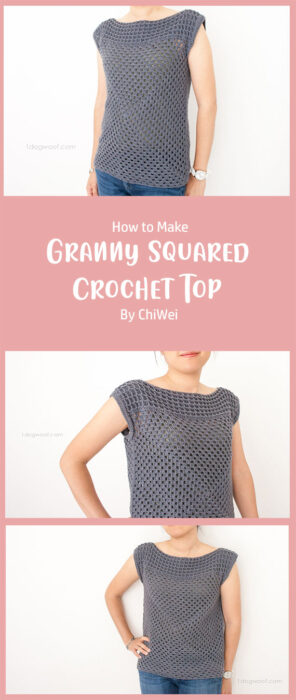 This top is so easy to make and it is really cute! The best part is that you can make it in any color you want!
3. Crochet Granny Squares Summer Top – Free Pattern By znooicraftcorner. com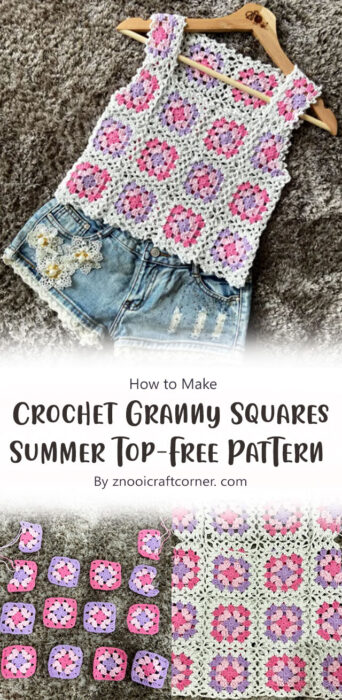 This is a very cool top! It's so stylish, comfy and amazing! You can easily follow along with the instructions and make it yourself easily at home. All you need to do is go through all the steps carefully and follow them exactly as they are written.
4. Summer Flower Top – Granny Square Top Crochet Pattern By swoolnordicdesign. com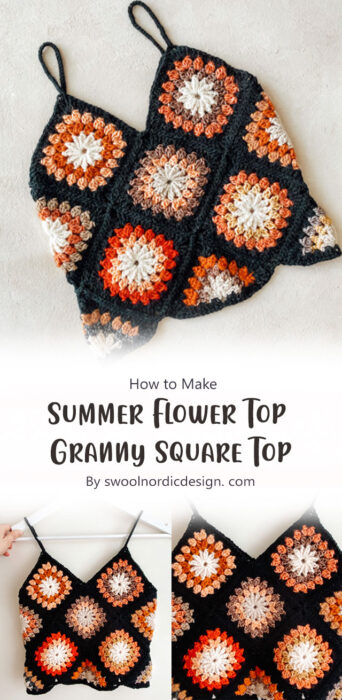 It's perfect for the summer and it will keep you cool on hot days. The pattern is very simple, so don't be afraid to try it!