Best Frog Coaster Free Crochet Pattern Ideas – This Frog Coaster Free Crochet Pattern is a fabulous little project that will make you smile. The pattern is very easy to follow and the instructions are written in simple terms. The coasters are perfect for any frog lover, but they also make great gifts for birthdays, holidays and more!
1. How to Crochet Frog Coasters By Ninja Bunny Crochet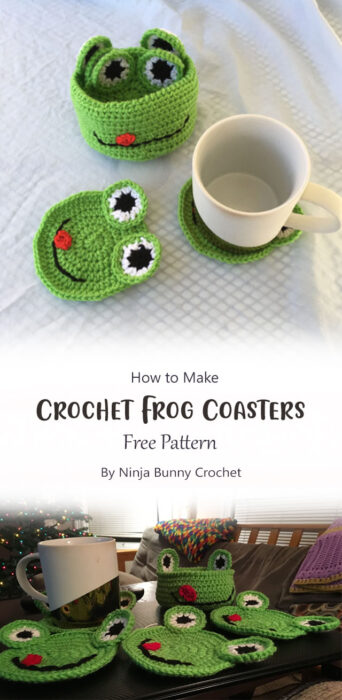 It's time to crochet a Frog Coaster! This tutorial is so simple, it's sure to be one of your favorite projects yet. It will surely brighten your day and fill it with joy!
2. Critter Frog Coaster By Maggie Weldon (Posted at bestfreecrochet. com)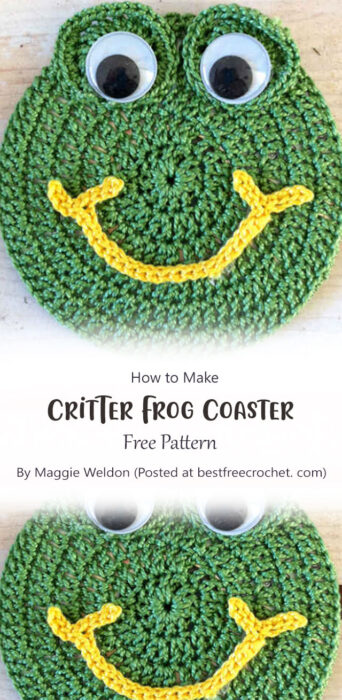 The frog coaster will be great for your kitchen table or for gifts! Once you learn how to crochet coasters, you'll be able to make one in just about any shape you want!
3. Frog Coaster Crochet Pattern By Fay of stitchbyfay. com
Coasters are the most practical and useful things you can make! This is a pattern for a frog coaster, perfect for a coaster or for use as an embellishment.
4. Frog Coaster Crochet Tutorial By melhz crochet
This is a fun and easy project that you can make in an afternoon. You can use them as decoration items or even for gift. Let's make it!