Easy Amigurumi Snowball Free Pattern Ideas – The Amigurumi Snowball free pattern ideas is a great project for the holidays, or just to get you in the spirit. Super easy pattern to learn, perfect for all levels!
1. Indoor Snowball Fight – Free Crochet Pattern From Double Knotted Crochet By eyeloveknots. com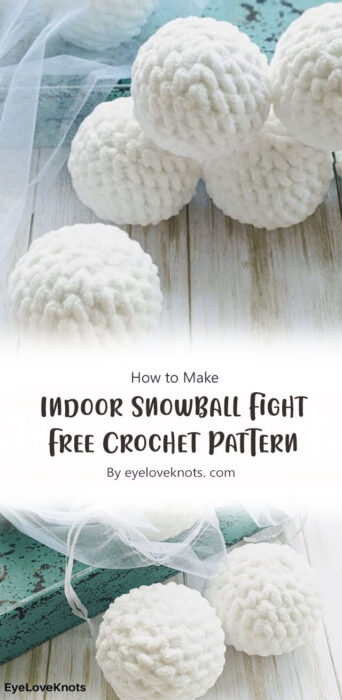 Here is a really fun crochet pattern for making indoor snowballs to have a no mess snowball fight with your kids beyond the winter months when you can't make real snowballs. This is a great way to bring joy into your home during the long winter months.
2. Snowball Crochet Pattern By hearthookhome. com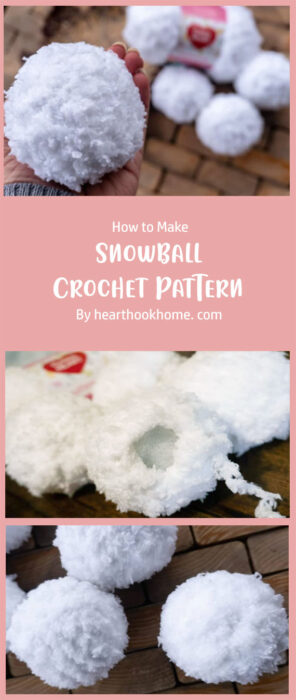 Are you a fan of the traditional snowballs? Surprise your kids and make them their own little cozy nest, so they're ready for when Winter comes knocking.
3. Crochet Snowball Pattern By Salty Pearl Crochet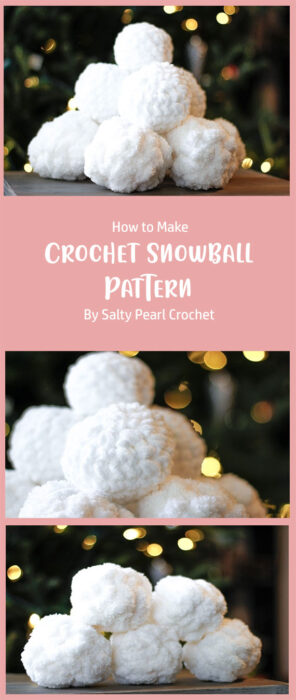 A fun and easy crochet pattern. Great for small children to make and play with, especially during winter time. Pretty sure you'll enjoy this one!
4. Crochet Snowballs Free Crochet Pattern By richtexturescrochet. com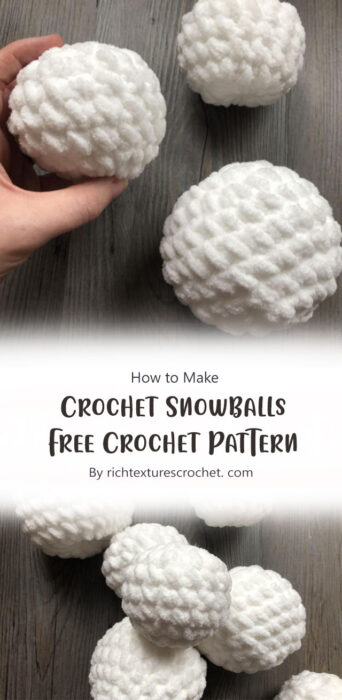 Make this cute little snowball using a simple stitch! This is a great project to work on if you are trying to learn a new skill or just want something quick and easy.
5. Crocheted Snowballs By Erica Of 5littlemonsters. com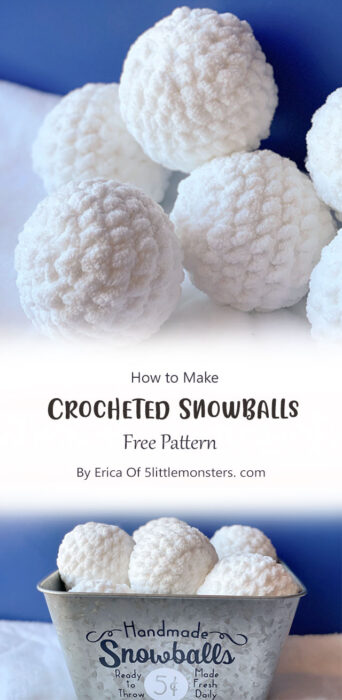 Do you love snowballs? Let's make some of our own! These super cute crochet snowballs are great for winter craft projects, decoration and learning some basics of crocheting. They look so cool and will be a wonderful decoration in your home.