Best Amigurumi Ninja Turtle Free Pattern Ideas – Looking to bring some adorable ninja turtle charm into your crochet collection? Wondering where to find the best amigurumi ninja turtle free patterns? Well, you're in luck! Whether you're a seasoned crochet ninja or just starting on your adventure, these delightful ninja turtle patterns are sure to inspire your creativity and warm your heart. So, if you're ready to embark on a crochet journey filled with fun, imagination, and endless possibilities, let's get hooking and discover the most enchanting amigurumi ninja turtle free patterns together!
1. Free Crochet Pattern: Teenage Mutant Ninja Turtles By myartpetite. com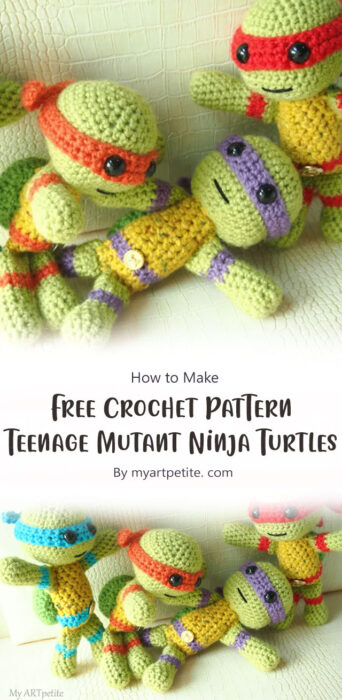 Crocheting Teenage Mutant Ninja Turtles in amigurumi form is an exciting and rewarding experience for crafters of all levels. Create your amigurumi Ninja Turtles, relive the magic of your favorite heroes, and showcase your creativity to the world.
2. Crochet Cute Ninja Turtles Free Amigurumi Pattern By Amigurumi Land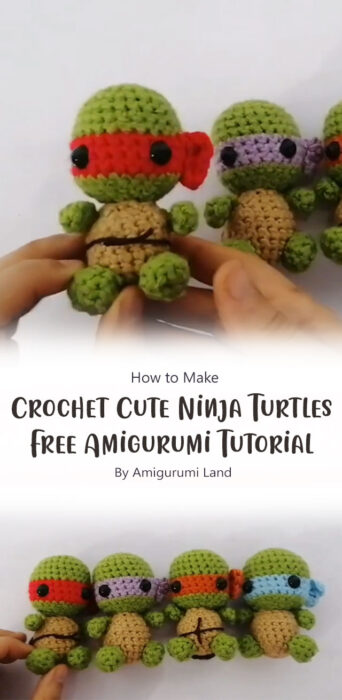 Learn how to make adorable Ninja Turtle characters using this step-by-step guide. Grab your crochet hooks and colorful yarns, and let's dive into the world of crochet Ninja Turtles!
3. Ninja Turtle Amigurumi By Ami Amour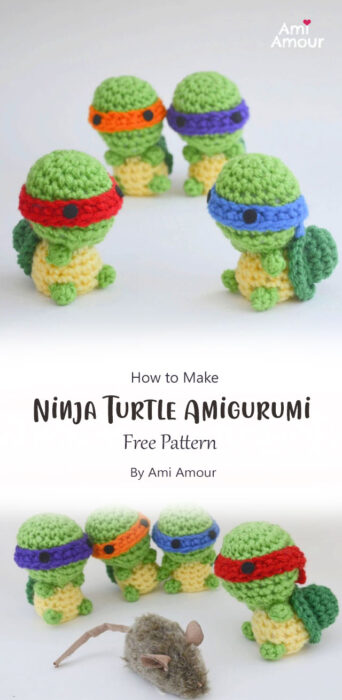 In this free pattern, we will explore the fascinating world of Ninja Turtle Amigurumi, the joy of creating it, and how you can craft your favorite heroes with Ami Amour's expert tips and patterns. So, gather your materials, choose your favorite turtle, and let your creativity shine on this delightful amigurumi adventure.