6 Beautiful and Stylish Poncho Free Crochet Ideas – Beautiful and stylish poncho free crochet ideas for everyone. This listing include 6 stylish crochet tops that you can make with your own hands. Choose the pattern you like. This poncho free crochet patterns are so beautiful and chic, only take few hours to complete finished item. Make sure you read the pattern carefully before starting making it.
1. Free Crochet Pattern – a Super Cosy 70s Style Granny Square (ish) Poncho! By "By Hand London"
This is a very easy crochet pattern to do. It requires minimal skills so if you are thinking about picking up a hook, this is the one for you.
2. Crochet Easiest Poncho Written Pattern By Sirin of sirins crochet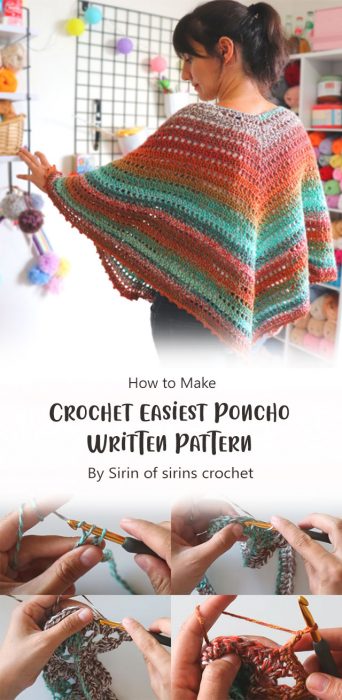 Crochet Easiest Poncho Written Pattern by Sirin of sirins crochet. This crochet easy pattern can be made within short time.
3. Free Crochet Poncho Pattern – Polcinigo By Furls Crochet
This free crochet poncho pattern by Furls Crochet is a great way to add a pop of color to your wardrobe while staying warm. It's also a great easy project for beginners.
4. Wasilla Poncho By Jennifer Renaud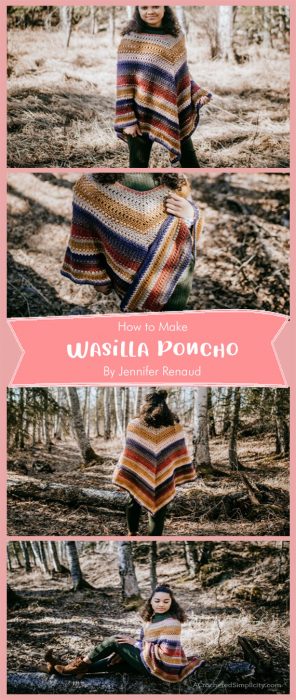 The Wasilla Poncho is easy to crochet, very stylish, and always fashionable! Whether you are looking for something for fall or winter, or perhaps that special occasion; this poncho is perfect for many styles.
5. Such Simple Poncho By Wilmade. com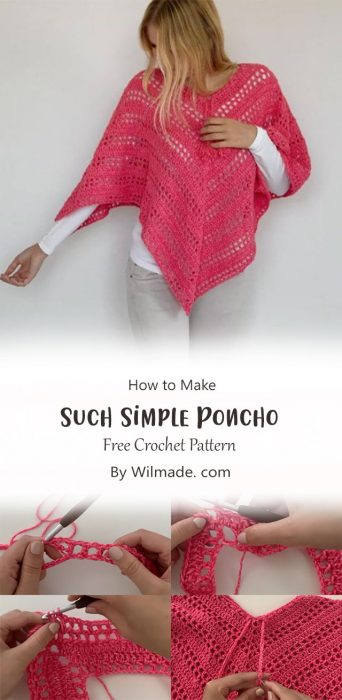 A crochet gift that is easy to make and yet warm and pretty. Just a skill level of beginner. A perfect fit in just a few hours of work.
6. Brookside Poncho By Sarah Watson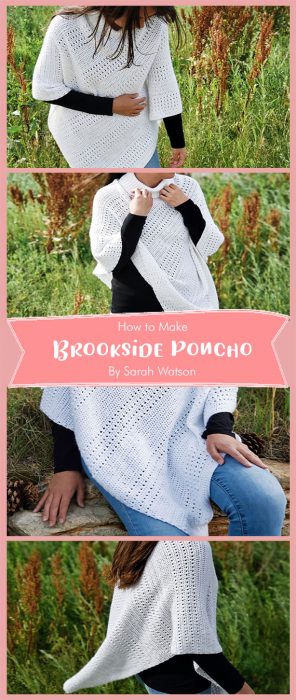 Designed by Sarah Watson is a versatile, easy to crochet poncho which can be worn in many ways. Designed with simplicity in mind.