Lovely Macrame Heart Wall Hanging – Free Ideas – Macrame has recently experienced a resurgence of popularity! It's no surprise. The heart shapes are absolutely adorable, it's fun to make, and it's not too difficult to learn how. You will be amazed at all the ways you can use one or all pattern here.
1. Macrame Heart Wall Hanging By WENDY of My French Twist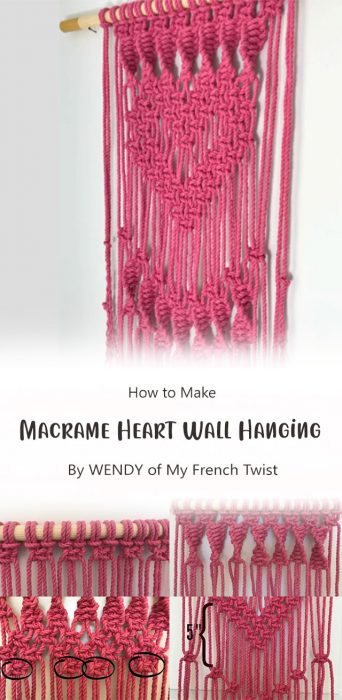 Wendy's of My French Twist created this beautiful hanging heart using macrame cord, an easy do it yourself project. This project would be perfect to hang indoors or outdoors wherever you want it to hang!
2. DIY: Macrame Heart – Berry Knot Heart – Macrame for Begginers Step by Step By Soulful Notions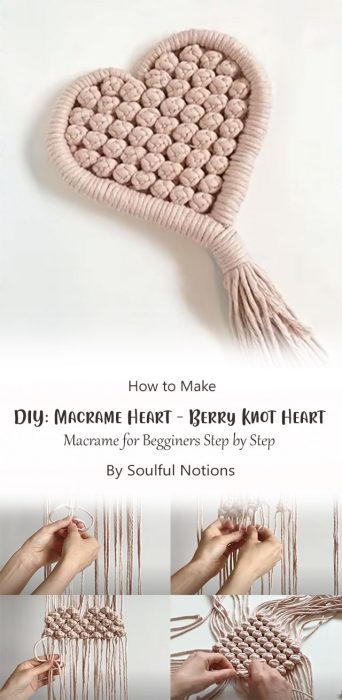 In this video tutorial titled "DIY: MACRAME HEART | BERRY KNOT HEART | MACRAME FOR BEGINNERS | STEP BY STEP By Soulful Notions" a learn to do a macrame heart, a knot work heart and a macrame love knot.
3. Macrame Tutorial No. 30 – "Love is in the Air" – Hearts Panel By Knot Serious Studio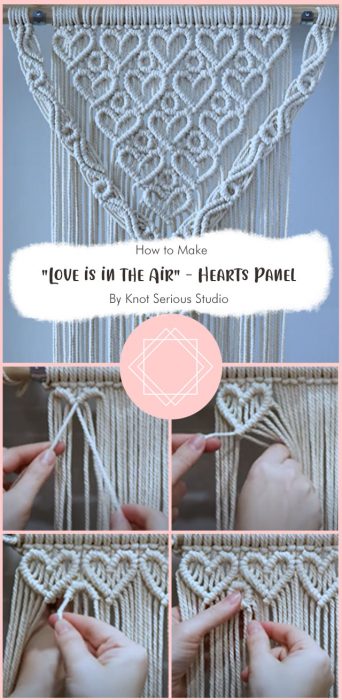 This is a beautiful macrame wall hanging that makes for a stunning accent piece in your home. It's very useful to fill empty corners of your home. Let's make this beautiful macrame.
4. DIY Macrame Heart – Double Heart Wall Hanging #12 Square Knot Macrame for Beginners By Habit Made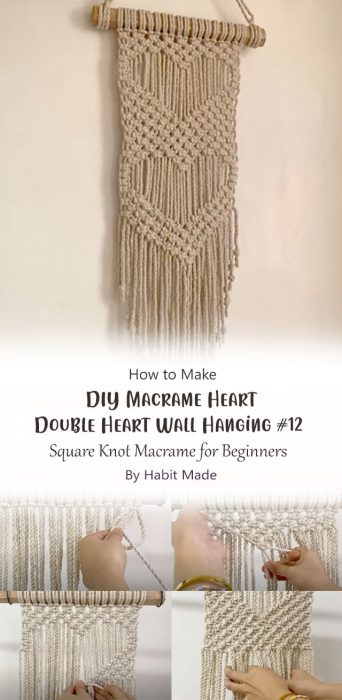 Looking for easy macrame projects? This heart wall hanging is one of the easiest! It uses the simplest knotting technique. Whether you are a beginner or an expert looking for inspiration, you will love this DIY macrame project.