Pretty Flower Wall Art Free Crochet Pattern Ideas – The Crochet Flower Wall Art Pattern is very easy, even for beginners. It's a great project to use up your yarn scraps and make something beautiful at the same time. The pattern is easy to follow and makes a beautiful addition to your home decor!
1. Flower Field Crochet Wall Art By Olena of goldenlucycrafts. com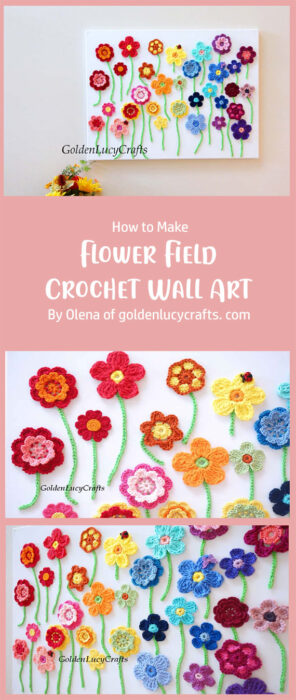 Such a cute idea, right? Love how this crochet flower wall art will bring a pop of color to your space. It is quick to make and can be customized in many ways. You can make as many as you want or only one piece which will add a touch of elegance and beauty to your home interior.
2. Easy Springtime Crochet Flower Wall Art By Lorraine of Grateful Prayer Thankful Heart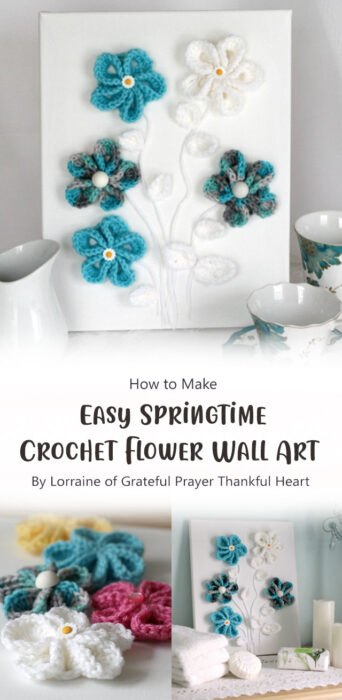 This is a project that anyone can do, even if you are a beginner crocheter. It does take some time, but once you get started, it goes pretty fast and easy.