How to Embroidery Tulip Free Tutorial Ideas – Tulips are one of the most popular flowers in the world. They are beautiful, colorful and have a lovely shape. Tulips are also easy to embroider. So let's make this beautiful embroidery tulip. This is a great idea for beginners and those who want to learn how to embroider flowers. The tutorial is very detailed and clear with step by step instruction.
1. Hand Embroidery – Tulips By Malina_GM EXCLUSIVE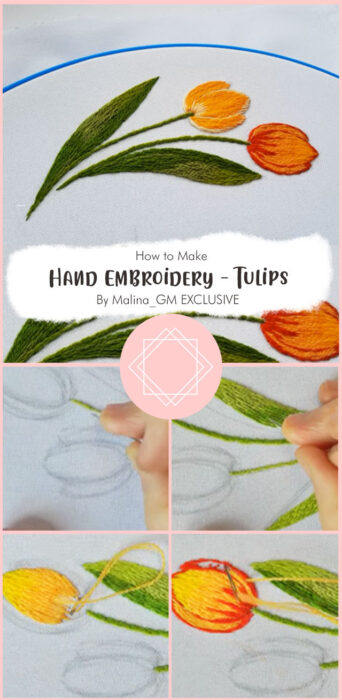 This flower is very beautiful. Love the color combination of these flowers. You can choose whatever color combination you like for your project. This tutorial used white and orange for the outer petals, yellow for inner petals and green for leaves. Let's go ahead with this tutorial:
2. DIY Tulip Hand Embroidery By Chompu Handicrafts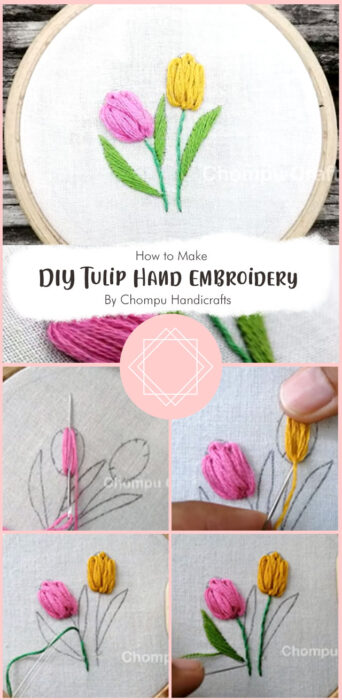 This is simple and easy to do, with step by step instruction. You can make it with any color of your choice. Let's get started!
3. 3D Tulips Embroidery Tutorial By Matoari Needlework
It's 3D Tulips Embroidery Tutorial By Matoari Needlework. This is a simple project and a great way to use up your embroidery floss or thread. You can make these flowers in any color combination of your choice. Also, it's perfect for home decor items such as wall art, quilts and more!
4. (Tulip) Flower Embroidery By Lily's Garden 릴리스가든 프랑스자수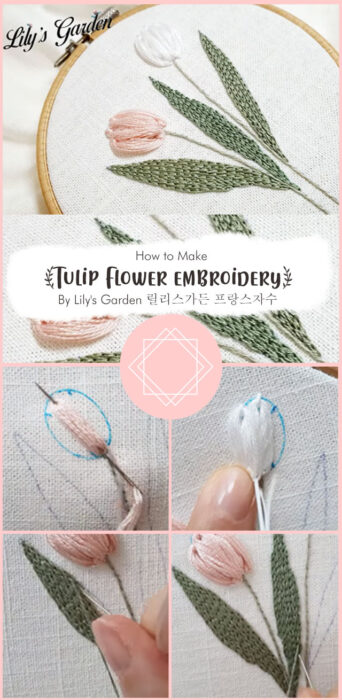 In this tutorial, Lily's Garden will show you how to make Tulip Flower Embroidery. This is a very easy pattern and a great project for all level. Enjoy!