Best DIY Macrame Basket Free Tutorial Ideas – Macrame basket tutorials are the perfect way to add a little handmade touch to your home decor. They make great storage baskets, but also look great as decorative accents for any room. Macrame is a very simple technique, but it's also surprisingly versatile. You can use it to make baskets, jewelry and even wall art! The best part? It's completely free! Let's get started!
1. Woven Macrame Basket DIY By Macrame School
Are you looking for a storage basket to beautify your home? This woven macrame basket is a great way to add some color and texture. The woven baskets can be made in any size and shape, so go ahead and make one that's just right for your space.
2. DIY Macrame Basket By CloudPusher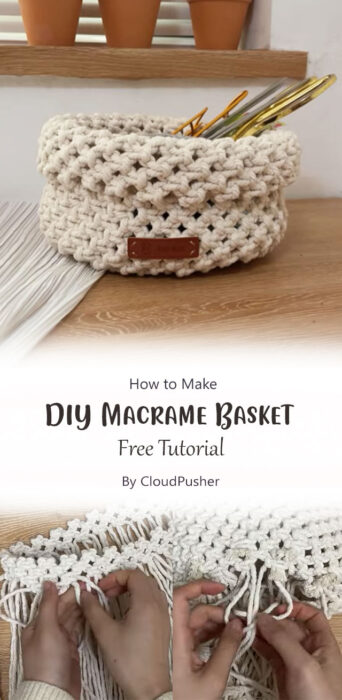 This DIY macrame basket is easy to do, but it's a very useful project. It can be used as a storage for toys, kitchen supplies, hook and yarn or even as a bathroom decor.
3. How To Make A Macrame Bunny Basket By SilentKnot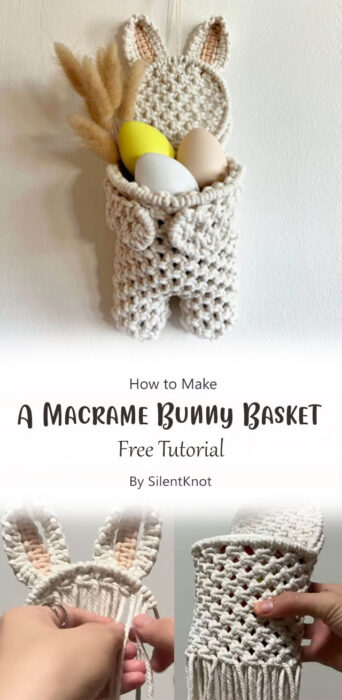 In this macrame crafts tutorial, we will learn how to make a Bunny Basket. This is a fun and easy project. You can also use these baskets as storage for tools, toys and more. The possibilities are endless! This tutorial has 2 part:
Part 1
Part 2
4. Macrame Basket DIY By Macrame Art Tutorial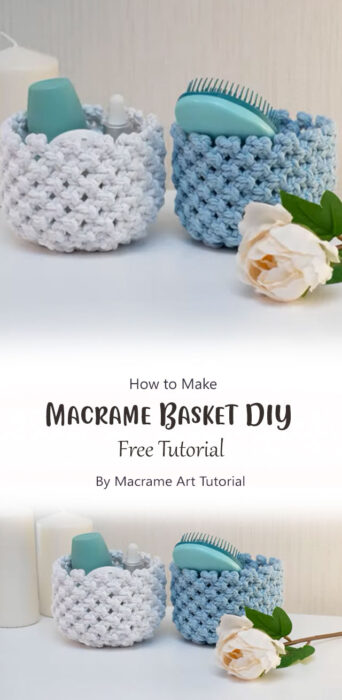 Macrame Basket DIY By Macrame Art Tutorial. This is a simple macrame basket pattern. You can make macrame baskets like this one or use them as storage baskets in your home.
5. Macrame Basket – Step by Step Tutorial By Home Decoration Love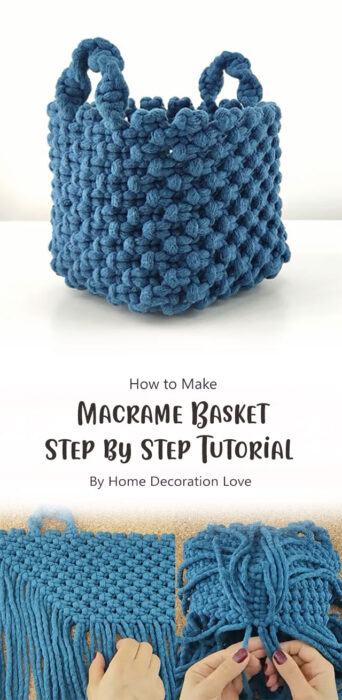 This is a classic project which will help you to learn the how to make macrame. The macrame basket is ideal for storing your accessories, books and other items. It also makes a great gift for your loved ones. The macrame basket is really easy to make. Let's get started!