Unveiling the Ultimate Earflap Hat Free Crochet Pattern Ideas – When winter's chill sets in, we all seek ways to stay warm while still looking fashionable. Enter the earflap hat – a timeless piece that combines style and practicality. With versatile patterns, and a touch of creativity, you can craft the ultimate earflap hat that keeps you snug during the coldest winters. So, grab your crochet hooks, choose your favorite pattern, and embark on a journey of creativity and coziness.
1. Free Crochet Pattern: Easy Ear Flap Hat By pattern-paradise. com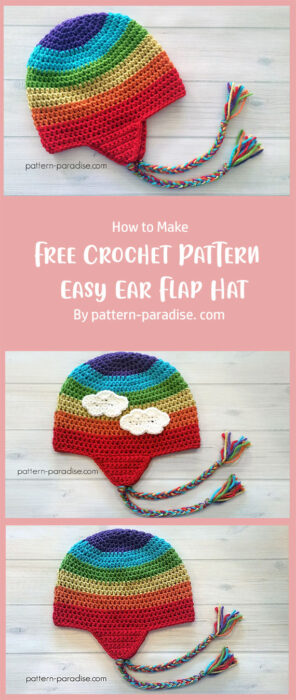 Creating your own Easy Ear Flap Hat can be a rewarding and enjoyable experience. With the guidance of Pattern-Paradise.com and your newfound crochet skills, you'll have a cozy and stylish accessory to wear or gift to a friend. So, pick up your crochet hook and start crafting today!
2. The East Ski Hat with Earflaps – Free Crochet Pattern By kirstenhollowaydesigns. com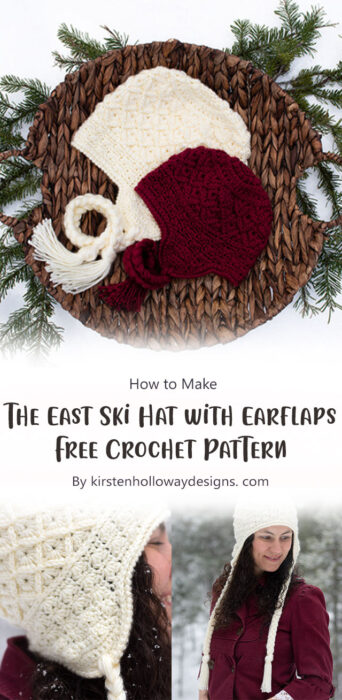 The east ski hat with earflaps is a fantastic and functional crochet pattern created by Kirsten Holloway of kirstenhollowaydesigns.com. This pattern allows you to craft a cozy and stylish ski hat with earflaps, perfect for keeping warm during winter adventures or cold weather outdoor activities.
3. Colorscape Earflap Crochet Hat By B.Hooked Crochet
In a world dominated by mass-produced fashion items, there's something truly special about creating and wearing handmade pieces. The Colorscape Earflap Crochet Hat allows you to showcase your creativity and individuality, making each hat a one-of-a-kind masterpiece.
4. Crochet Ear Flap Hat – In-depth Tutorial for Beginner By ABoC Studio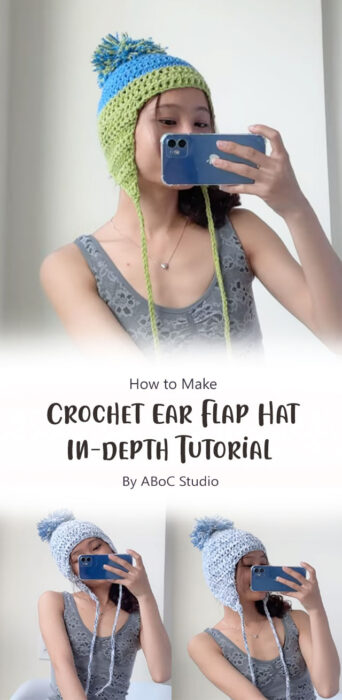 In this easy tutorial, ABoC Studio will guide you through the creation of a charming crochet ear flap hat, perfect for beginners. You'll not only crafted a cozy accessory but also gained valuable crochet skills. Wear your creation proudly or gift it to someone special.
5. DIY: Striped Crocheted Earflap Hat with Free Pattern By kikucorner. com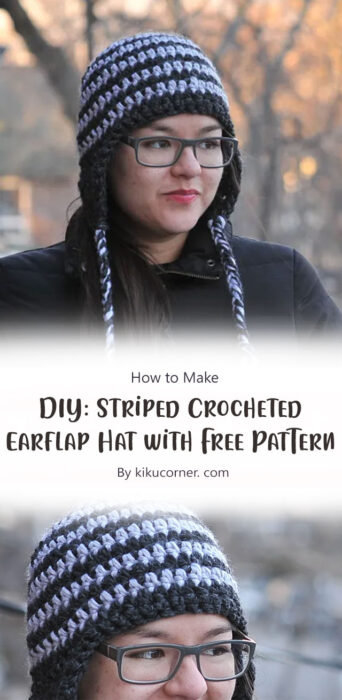 By following the free pattern from kikucorner.com and adding your personal touch with color choices, you'll have a unique and cozy Striped Crocheted Earflap Hat that reflects your style and craftsmanship. Whether you're making it for yourself or as a heartfelt gift, this DIY project is a creative way to stay warm and stylish during the colder months.
6. Red Heart Comfy Earflap Hat By Yarnspirations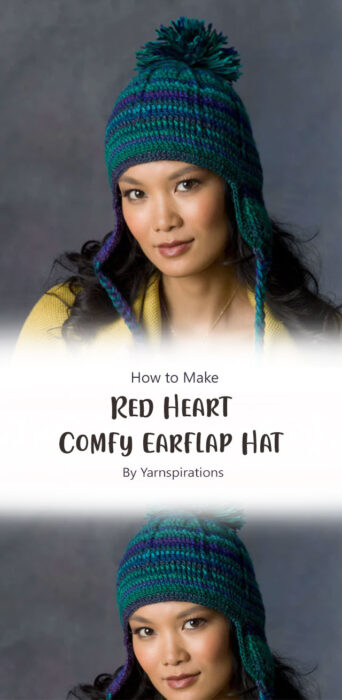 The Red Heart Comfy Earflap Hat is the perfect project for you. This free crochet pattern, brought to you by Yarnspirations, offers a delightful way to craft a comfortable and fashionable hat that's sure to become a winter favorite.
7. Crochet Spice Earflap Beanie – Free Pattern By leftinknots. com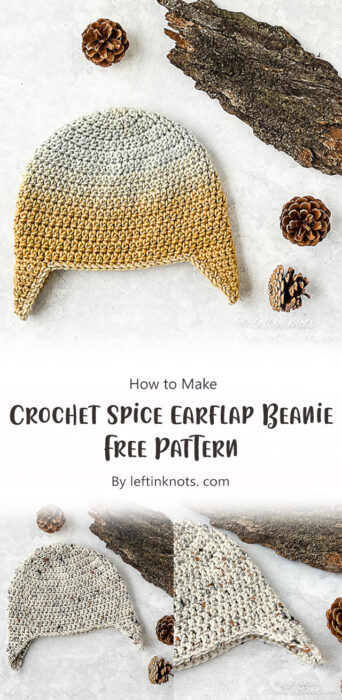 In this easy guide, we'll delve into the world of crochet and explore the delightful creation known as the "Crochet Spice Earflap Beanie." Crafted with love and care by the talented artisans at leftinknots.com, this free pattern is your ticket to staying cozy and fashionable all winter long. Enjoy your crocheting journey!