Plastic Bag Holder Free Crochet Pattern Ideas (Part 2) – In our quest to provide you with the best crochet patterns for practical and eco-friendly solutions, we're excited to present the second installment of our series on plastic bag holder crochet patterns. If you've already tried out the patterns from Part 1, get ready to be inspired all over again. These crochet patterns offer a delightful way to keep your plastic bags organized while adding a touch of creativity to your home decor. So, grab your crochet hook, select your favorite yarn colors, and embark on a journey of creativity with these plastic bag holder crochet patterns.
1. Puff Stitch Crochet Plastic Bag Holder – Free Pattern By Rachel of desertblossomcrafts. com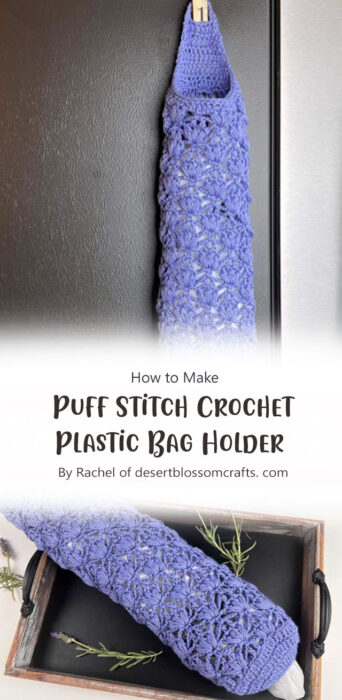 The puff stitch crochet plastic bag holder pattern by Rachel of desertblossomcrafts.com combines functionality and creativity, allowing you to make a practical addition to your kitchen while reducing plastic waste. Craft your own bag holder and enjoy the benefits of a more organized and eco-conscious home.
2. Crochet Bag Holder Pattern By Sandra Regev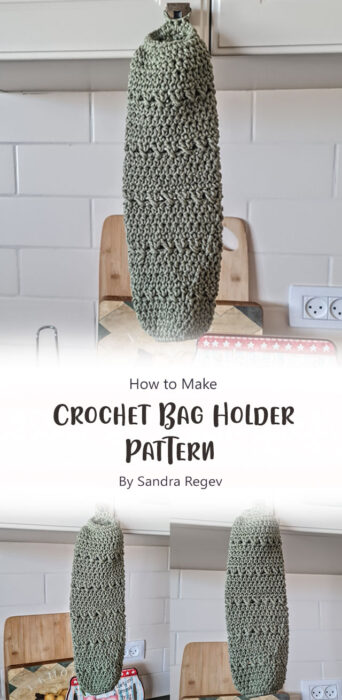 If you're tired of cluttered spaces and are looking for a practical solution to organize your bags, Sandra Regev's Crochet Bag Holder Pattern is the perfect DIY project for you. In this comprehensive guide, Sandra's will take you through the process of creating your very own bag holder.
3. Easy Crochet Plastic Grocery Bag Holder: Free Pattern By Kylee of okiegirlblingnthings. com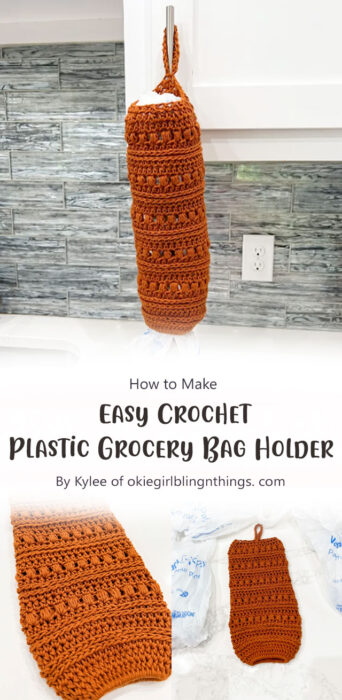 Creating your own crochet plastic bag holder is an excellent way to tackle clutter, contribute to environmental sustainability, and add a touch of homemade charm to your living space. Kylee's free crochet pattern, provided by okiegirlblingnthings.com, makes the process easy and enjoyable. Start crocheting today, and enjoy the benefits of a tidy and eco-friendly home.
4. Plastic Bag Holder – Free Crochet Pattern By Nicole Riley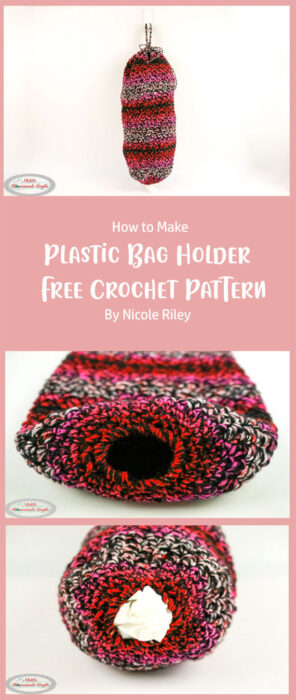 The plastic bag holder free crochet pattern by Nicole Riley is a wonderful addition to any eco-conscious home. This versatile, reusable bag dispenser not only helps you organize your kitchen but also makes a small but impactful contribution to a sustainable future.
5. Lacy Farmhouse-Style Plastic Bag Saver – Free Crochet Pattern By Kirsten Holloway Designs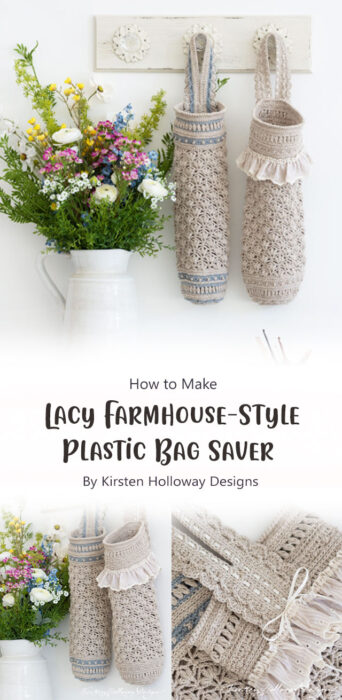 This crochet pattern allows you to create a charming and functional plastic bag saver with a lacy farmhouse style. It's a practical accessory for keeping your plastic bags organized and easily accessible while adding a touch of rustic decor to your kitchen. Let's crochet our way to a greener planet, one bag at a time!