Easy and Sweet Donut Coaster Free Crochet Pattern Ideas – It's a fun and easy crochet coaster. Donut Coaster is an awesome gift idea as well – make one for yourself or give as a gift to someone special in your life. Make it as a great addition to any room décor, or add some cheerfulness to your kitchen table by adding this sweet donut coaster. No matter how you use it, however, it will be sure to bring a smile on their face!
1. Donut Bear Coaster Crochet Pattern By Fay of stitchbyfay. com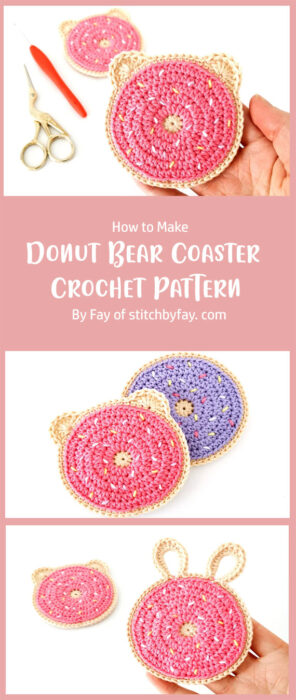 Learn how to crochet donut bear coasters that are easy to make and fun. This project will give you a cute little decoration for your home, office, or wherever you want.
2. How to Crochet the Doughnut Coaster By Garnstudio DROPS Design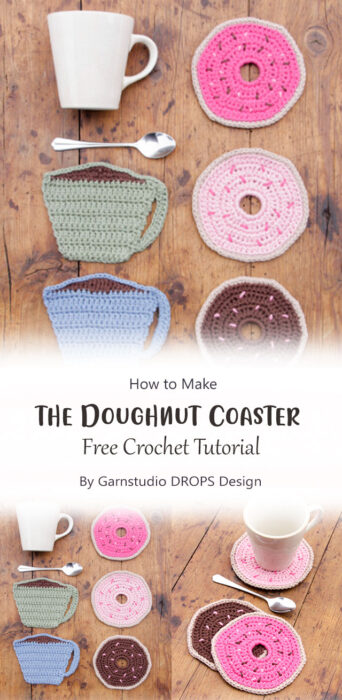 This doughnut coaster is just what your kitchen needs. It will match your modern or classic decor and add a nice pop of color to your countertop. The best part? It's super easy to make with basic stitches!