Cute Sleigh Bell Free Amigurumi Pattern Ideas – Welcome to this page! Here is your free amigurumi pattern designs and tutorials. Today we are going to make a cute sleigh bell for Christmas decoration or for your kids. Step by step instruction will help you to complete your project smoothly! Good luck!
1. Amigurumi Sleigh Bell Crochet Pattern By ChiWei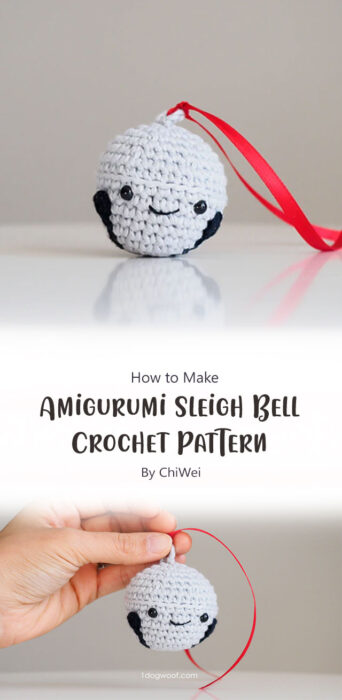 This Amigurumi pattern is easy to follow and creates a cute little sleigh bell. Perfect for hanging on your tree or using as a Christmas ornament.
2. Sleigh Bell Ornament Crochet Pattern By Fay of stitchbyfay. com
With step by step instructions, you will make an adorable sleigh bell. Make one for yourself or for friends and family as a gift idea!