5 Crochet Lanyard Free Pattern Ideas – Are you looking for a fun and easy crochet project? Why not make yourself a lanyard! Crochet a lanyard will take less than one hour, but the finished result is sure to last much longer. This pattern will teach you how to make your own handmade lanyard that's perfect for holding keys or cell phones and also serve as a fashionable accessory on its own.
1. Rainbow Landyard & Cloud – Free Crochet Pattern By garnknuten. com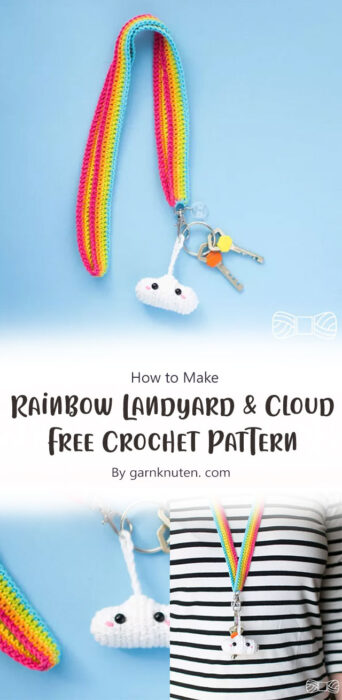 This is a free crochet pattern! This pattern is so easy to follow, and you can make it as big or small as you like. A colorful and fun project that you can make in no time.
2. Boho Chic Crochet Lanyard – Free Crochet Pattern By acrochetedsimplicity. com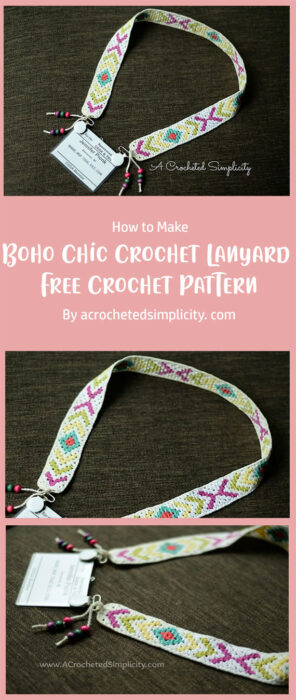 Boho Chic Crochet Lanyard – Free Crochet Pattern By acrochetedsimplicity. com. Make this lanyard with one of your favorite colors and let others know who you are.
3. Crochet Stars and Stripes Lanyard By Sarah of repeat after me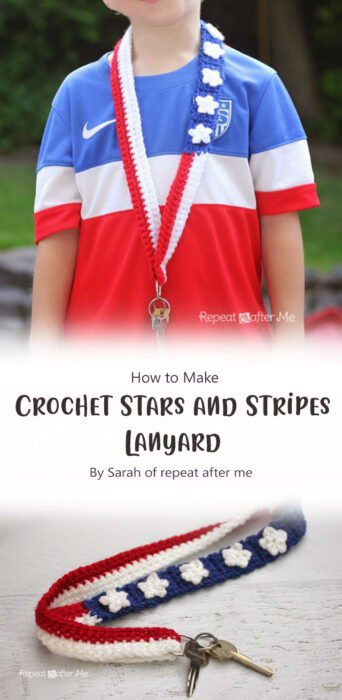 This is a wonderful project to make for yourself or as a gift for the patriotic in your life. The pattern is very detailed and easy to follow. You will get excellent results if you follow it correctly and carefully.
4. Rainbow Lanyard By mooglyblog. com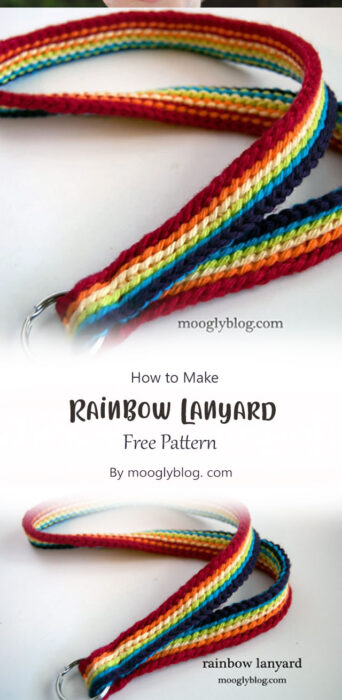 Crochet lanyard is easy and fun to make. It can be a great gift for someone special, especially kids or preteenagers. You can put something you love inside it or use it as an id-card holder when going to the public events.
5. DIY Crochet I-Cord Lanyard By yarnth3ory. com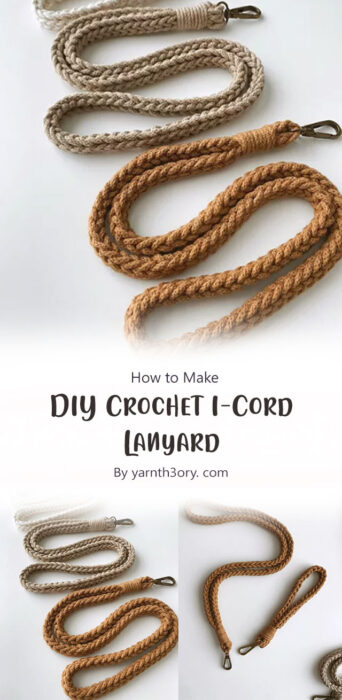 This crochet i-cord lanyard by yarnth3ory. is perfect to hold your keys, on the go or in a bag. Wrap it around, tie it, or knot it and it won't slip off. Great way to keep track of your keys while you are out with your friends. Pretty much anything you can do with key chains!