Best Granny Stripe Skirt Free Crochet Pattern & Tutorial Ideas – The granny stripe skirt offers a blend of comfort, style, and creativity, making it a favorite choice among crochet enthusiasts. With its rhythmic pattern and endless color combinations, it allows you to customize your skirt to suit your unique taste. Moreover, the free-flowing design and forgiving fit make it a flattering option for all body types.
1. Granny Stripe Skirt – Free Crochet Skirt Pattern By carlieflo. com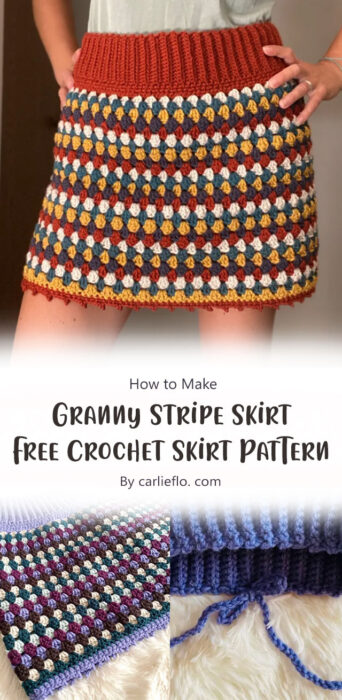 This free pattern offers a stylish and elegant design that is perfect for crochet lovers of all skill levels. So, grab your crochet hooks and let's get started on this exciting project!
2. Crochet Striped Skirt Tutorial By Carla Sauve
In this tutorial, Carla presented a step-by-step tutorial on how to crochet your very own granny stripe skirt. Follow these instructions carefully, and you'll have a stunning handmade skirt in no time!