Easy Kids Bucket Hat Free Crochet Pattern Ideas – Let's make some hats for the kids. The easy kids bucket hat free crochet pattern ideas are super cute. You can make them in any color combination you like. You can use this pattern to make your kids happy and comfortable during the summer days.
1. Crochet Bucket Hat By Sarah of repeat after me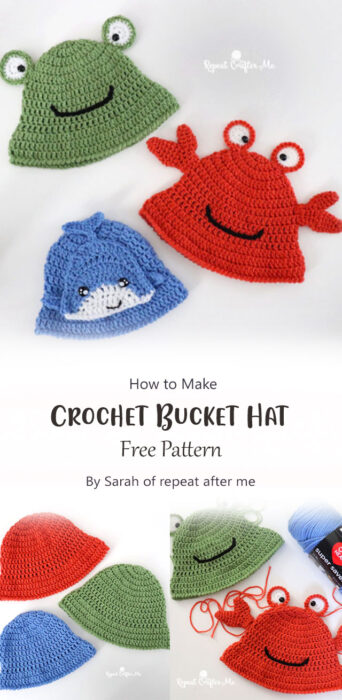 This is a very easy crochet pattern to make. It's great for all level, and you can work on it while watching TV or listening to music. This is a great project for all ages and makes a great gift for any occasion!
2. DIY Tutorial Crochet Baby Kids Bucket Hat with Shell Stitch Simple and Easy By Agira Co
This cute bucket hat will definitely be loved by your kids and they will wear it every day in their school or anywhere they want. Let's get started!
3. Crochet Dot Square Bucket Hat – Free Pattern By Raffaella of Raffamusa Designs
This hat is super easy, but it looks really cute on kids! It also fits quite well on adults too! The pattern includes sizes from toddler through adult, so you can make one for everyone in the family!
4. Easy Child Size Bucket Hat Free Crochet Pattern By Ashlea of hearthookhome. com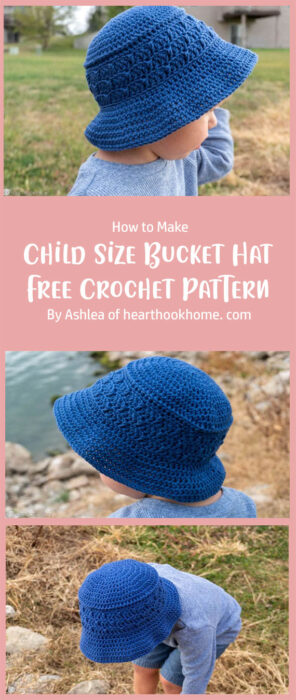 This is a free crochet pattern for a child size bucket hat. It can be made in any color. It is a simple design that can be made in any size you need. This would make such a great gift or birthday present for any little one (or big one) in your life.