5 Crochet Star Pillow Free Pattern Ideas – The star pillow crochet is one of the most popular and easy crochet pattern to make. It has a lot of uses and can be used as a decoration in your home or office. Also, you can use it as a gift for someone special. This is why the star pillow crochet has been made by many people all over the world. So, let's check this free ideas and make it now!
1. Cuddly Granny Star Pillow By Kara of khookcreations. com
This pattern is very easy and suitable for beginners as well as experienced crocheters. You just need to follow the step by step instructions given in this post, you will be able to complete your project easily.
2. Bernat Crochet Lucky Star Pillow By Yarnspirations
If you want to make a crochet star pillow, you are in the right place. This article will show you how to make a crochet star pillow. Get the free pattern bellow here:
3. Star Pillows By neridacraft. com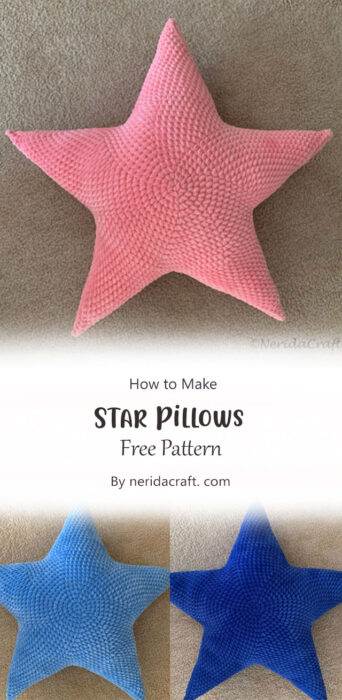 It makes a nice gift for someone who loves to decorate for the holidays or just likes to change up their home decor often. You can customize this pattern by changing up the colors you choose.
4. Star Pillow Case Crochet Free Pattern By IRINA of KNITZNPURLZ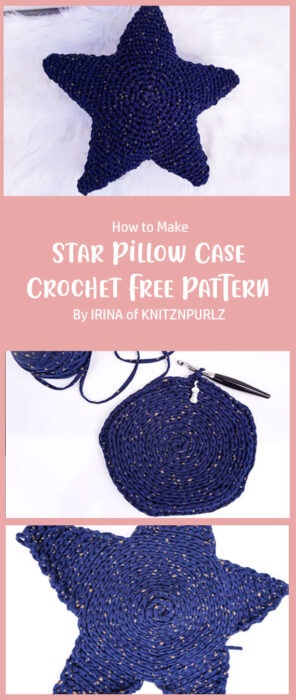 This is a great pillow for any room, or especially for your bedroom. The star pattern will add some interest to any room and is also very easy to crochet. Let's make it!
5. Sirius the Crochet Star Pillow By ChiWei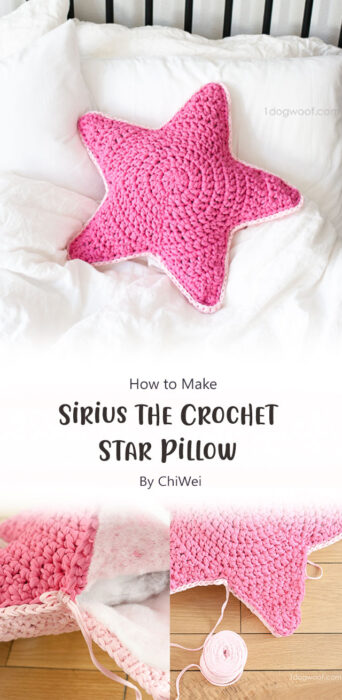 This pattern is easy and quick to make, and the color is so pretty! You can use any colors you like. It's also a fast project so if you want to make it for yourself or as a gift it's perfect! The pattern is available bellow here: