Best Crochet Mini Backpack Free Pattern Ideas – The perfect project for beginners who want to learn to crochet, this mini backpack is a cute and fun way to get started with this fun craft. Easy enough for beginners and small enough to be used as a keychain. This is the perfect crochet project to bring a smile to anyone's face!
1. Amigurumi Backpack Crochet Pattern By ChiWei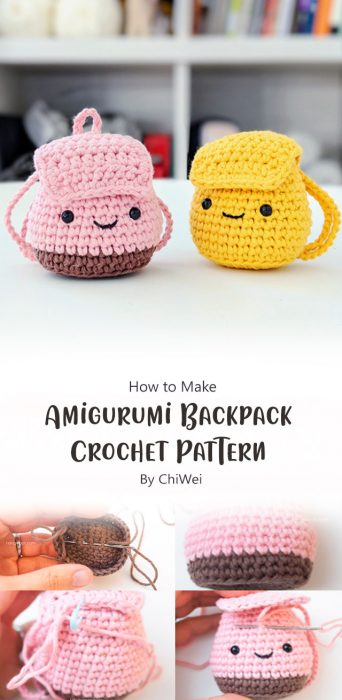 This crochet pattern is easy, you can easily make it in a morning. It is great gift for your friends and yourself. Hope you enjoy it.
2. Crochet Mini Backpack Keychain By Phamilicious Creation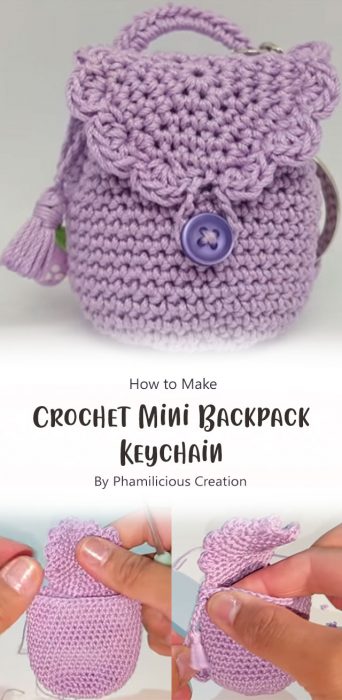 This Crochet Mini Backpack Keychain is a simple to make with step by step instructions. This crochet mini backpack keychain is made with very easy stitch. For beginners in crochet, this crochet pattern is ideal for you.
3. Crochet Miniature Backpack By MARYJ HANDMADE
This pattern will provide you with all the instructions you need to make this miniature crochet backpack by Maryj! This is a great pattern for any level of skill. Enjoy!
4. Crochet Mini Backpack By HandmadebyRaine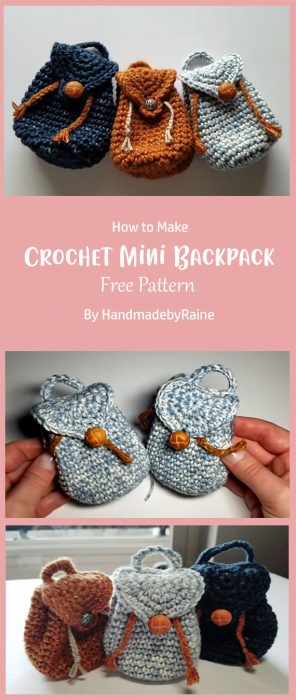 Have you ever crochet a mini backpack by yourself? It's so easy and fun! Let's crochet them. You can use this Mini Backpack to give away as a gift, or you can use the backpack for keychain.