Best Pencil and Pen holder Free Crochet Pattern Ideas – Are you ready for a great deal today? This Best Pencil and Pen holder Free Crochet Pattern Ideas is a fun way to make cute and easy pencil or pen holder for yourself. This work up quick. Once you learn the technique, making them takes minutes.
1. DIY Crochet Pen Pencil Holder By Raji's Craft Hobby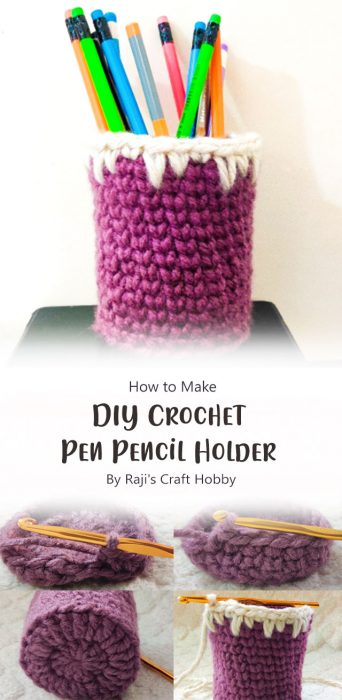 A pencil and pen holder made out of crochet. It is a nice thing to keep your pens and pencils in order. Now you can have your pens and pencils in handy place with this Pencil Pen Holder Crochet Pattern.
2. Pencil Caddy By snowflakecrochets. com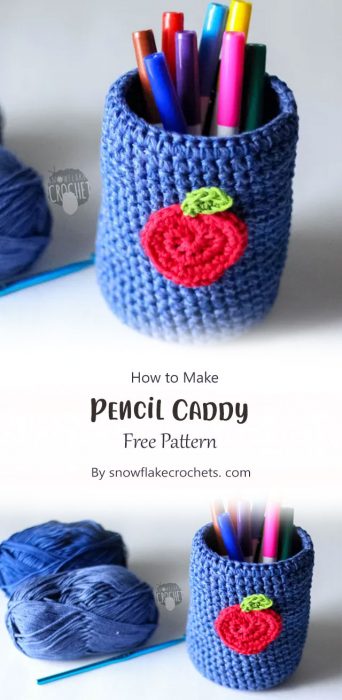 This best pencil caddy is designed with extender so that you can pop in a bigger pen or pencil. Crocheting uses just simple stitches and patterns to produce a wonderful art piece for your home or office desk.
3. Highbury Crochet Pen Holder By Jessica of stitching-together. com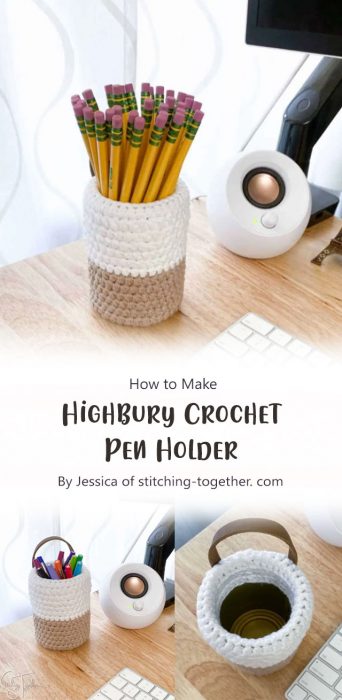 This is the perfect crochet pattern holder to use for almost any pen. Made with a simple tutorial which you can easily understand and follow.
4. Free Pencil Holder Crochet Pattern with Spiral Effect By thildethordahl (Posted at ritohobby. co. uk)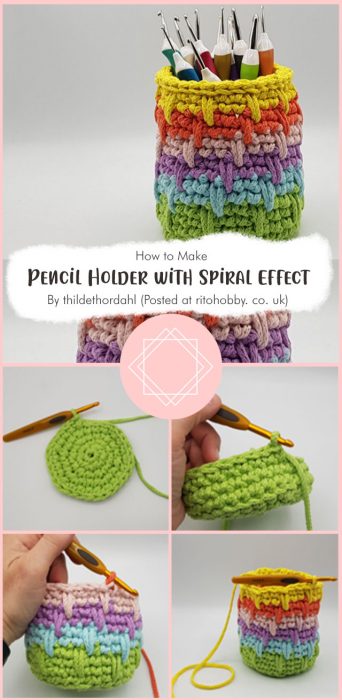 Implementing a spiral twist in to the centre of this pencil holder gives it the appearance of the much more difficult-looking two-colour spiral dip dye effect. Great for holding pens, lipstick, hook, makeup brushes and even toothbrushes!