Let's Make a Crochet Fox Hat Free Pattern Ideas – Hats are a staple in our wardrobes, especially during colder months. They not only protect us from the chill but also serve as stylish accessories. You can find crochet hats in various designs and themes, and among them, animal-themed hats have captured the hearts of many. The crochet fox hat stands out among animal-themed hats for its playful and cute appearance. Whether you're making it for your kids or as a thoughtful gift, the crochet fox hat is sure to bring smiles and warmth to those who wear it.
1. Free Crochet Hat Friendly Fox By Kali of thefriendlyredfox. com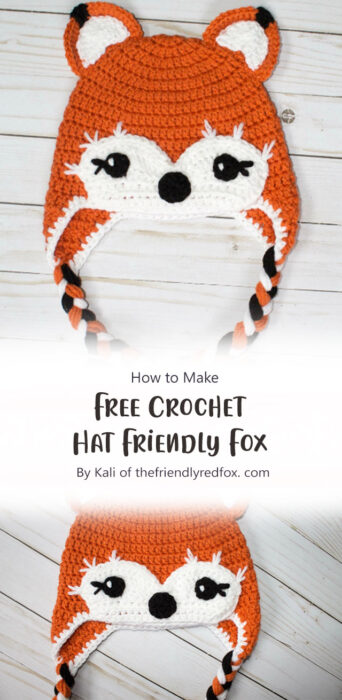 The "Free Crochet Hat: The Friendly Fox" pattern designed by Kali of thefriendlyredfox.com is a delightful crochet project. By following Kali's instructions and adding your creative flair, you can create a captivating and stands out Friendly Fox hat.
2. Crochet Fox Hat By Amy of The Stitchin' Mommy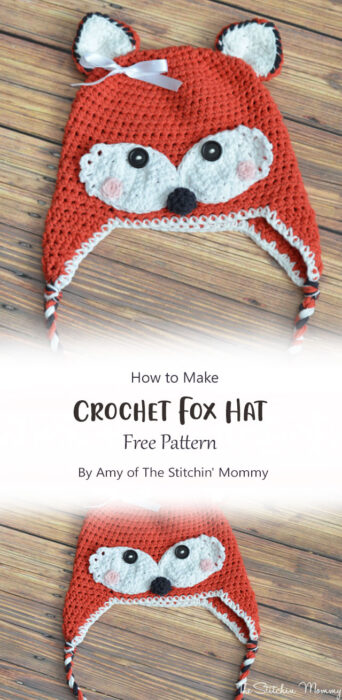 The Crochet Fox Hat is more than just a hat, it is a work of art that embodies warmth, playfulness, and character. So, whether you're a crochet enthusiast looking for your next project or someone seeking a charming and unique gift, the Crochet Fox Hat is undoubtedly a delightful choice. Embrace the magic of handmade crochet and let this amazing hat become a cherished piece in your collection.
3. Crochet Fox Hat By Sarah of repeat after me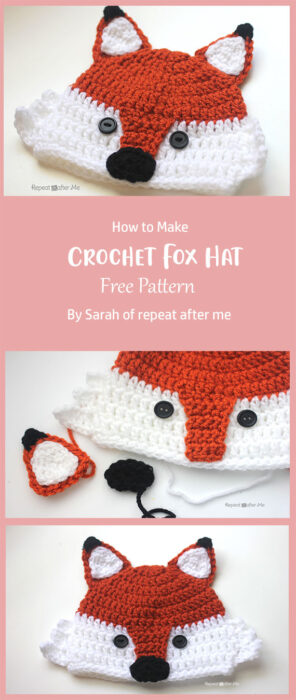 Let's make the adorable Crochet Fox Hat by the talented Sarah of Repeat After Me. Feel free to experiment with different colors, yarn types, and variations to create your personalized fox hat. The possibilities are endless, and your finished hat will be a testament to your creativity and dedication. Happy crocheting!