Let's Make Amigurumi Pig Free Crochet Pattern Ideas (Part 2) – In this article, we'll explore the enchanting world of amigurumi pigs and provided you with delightful patterns to get started. Remember to experiment with different yarn colors and add your creative flair to each project. The process of crafting amigurumi pigs is as rewarding as the end result, and we hope you embark on this wonderful journey of crochet artistry.
1. Paisley the Pig Free Amigurumi Pattern By jesshuff. com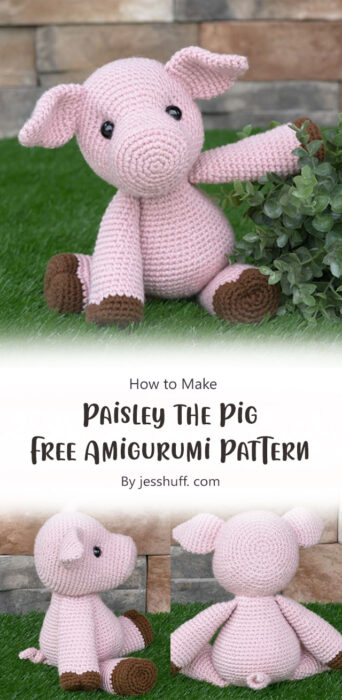 Amigurumi has gained immense popularity worldwide due to its irresistible charm and versatility. One of the adorable creations in this realm is Paisley the Pig, a charming little amigurumi pattern designed by jesshuff.com. In this article, we will explore the delightful world of Paisley the Pig and learn how to create this cute and cuddly toy ourselves.
2. Scraptacular Pig Amigurumi Free Crochet Pattern By StringyDingDing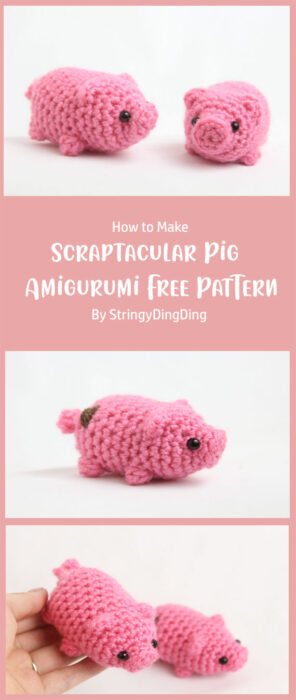 The Scraptacular Pig Amigurumi is a crochet pattern designed by the talented artist behind StringyDingDing. The creative process of making this charming piggy friend is both enjoyable and rewarding, making it a must-try project for crochet enthusiasts of all skill levels.
3. Little Pig Free Pattern By lilleliis
The Little Pig Free Amigurumi Pattern by lilleliis offers a wonderful opportunity to indulge in the art of amigurumi and bring a touch of whimsy to your crafting repertoire. With detailed step-by-step instructions and a dash of creativity, you can crochet your very own adorable little pig to cherish or gift to loved ones.
4. Presley the Pig – Free Crochet Pattern By Nicole Chase
Presley the Pig is one such charming amigurumi pattern designed by the talented Nicole Chase. This pattern allows you to crochet a cute little piggy character with a unique and endearing touch.
5. Mini Amigurumi Pig – A Free Crochet Pattern By Stephanie of graceandyarn. com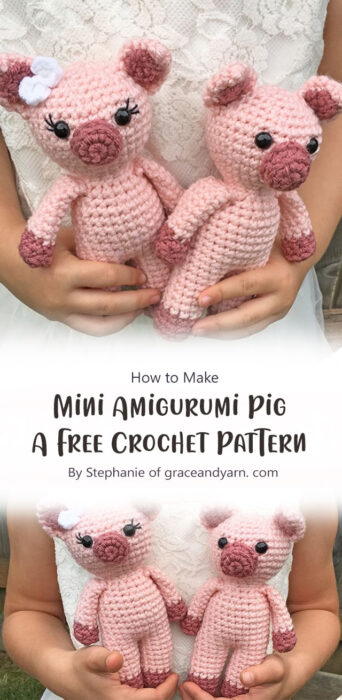 In this free pattern, Stephanie present a charming and adorable crochet pattern for a Mini Amigurumi Pig. Remember to enjoy the process and let your creativity flourish with every stitch.Now, pick up your crochet hook, gather your materials, and let the magic of amigurumi unfold in your hands. Happy crocheting!