Pretty Bandeau/Tube Top|Free Crochet Pattern & Tutorial Ideas – Bandeau/Tube Tops are trendy and chic fashion essentials that can be worn on various occasions, from casual outings to formal events. They are versatile garments that can be paired with skirts, jeans, shorts, or layered under jackets or cardigans. By following these crochet guide and exploring the tutorial ideas for customization, you'll craft a beautiful and fashionable piece that perfectly reflects your style. The joy of wearing something you've made yourself is incomparable, and your Bandeau/Tube Top is sure to garner compliments wherever you go.
1. Spring Valley Bandeau – Free Crochet Pattern for Ruched Summer Tube Top By Janine Myska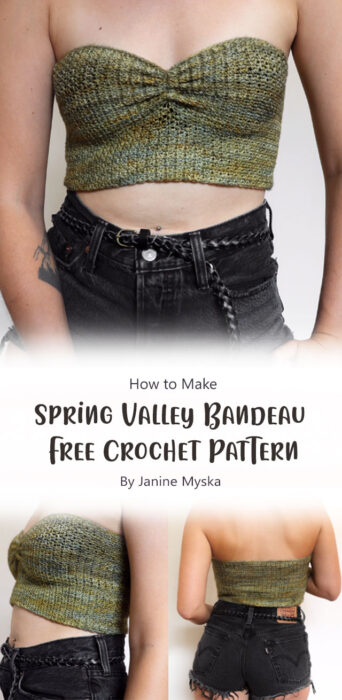 As the warm breeze of summer fills the air, it's time to embrace the season's fashion trends and showcase your style with the Spring Valley Bandeau. This free crochet pattern, designed by the talented Janine Myska. In this free pattern, Janine will walk you through the step-by-step process of making this fashionable and comfortable tube top. Let's get started and create a crochet piece that you'll love to wear all season long!
2. DIY Tube Top Beginner Friendly By Krystal Everdeen
In this beginner-friendly DIY tutorial, Krystal will guide you through creating your very own trendy tube top. This DIY project is not only fun but also budget-friendly. So, let's dive in and get creative!
3. Crochet Tube Top By Wan from KnitcroAddict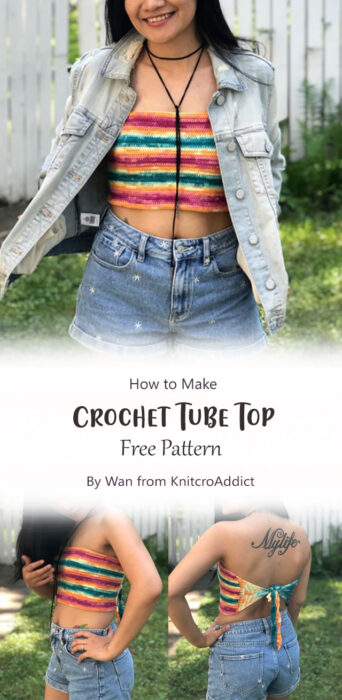 Crocheting a tube top by Wan from KnitcroAddict is not just a creative endeavor, it's a way to make a bold and stylish statement with your handmade fashion. Wan's crochet pattern for the tube top will be your guiding light throughout this project. Pay attention to each step, and don't hesitate. So, grab your yarn, hook, and Wan's fabulous pattern, and let your crochet skills shine as you create your very own stunning tube top!
4. DIY Crochet Bandeau – Quick & Easy Tube Top Tutorial By it's erin b.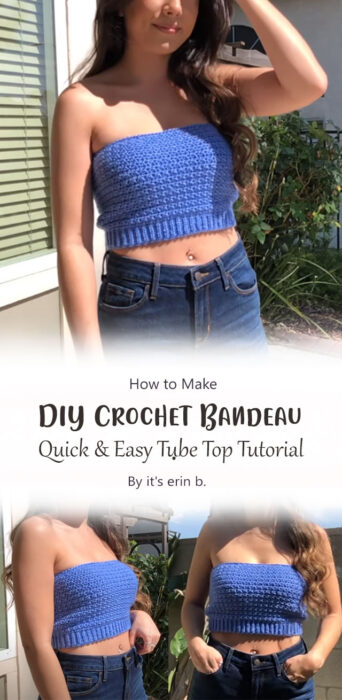 In this free tutorial, erin will guide you through the process of creating your very own stylish DIY crochet bandeau. Crochet is a wonderful craft that allows you to create beautiful and unique pieces of clothing, and with this step-by-step guide, you'll be able to make a trendy tube top that will surely impress. Enjoy every moment of it, and embrace the satisfaction of wearing your unique creation. Happy crocheting!