Stylish Collar Halter Top Free Crochet Pattern and Tutorial Ideas – Are you a crochet enthusiast looking to add a touch of style to your wardrobe? Look no further! In this article, we present a trendy and fashionable crochet pattern – the Stylish Collar Halter Top. This chic and versatile halter top will not only enhance your fashion game but also showcase your crochet skills. Get ready to turn heads and make a fashion statement with this elegant yet straightforward project. Happy crocheting!
1. Crochet Collar Top By Ingalutasinulid by DENSHERNY
The Crochet Collar Top by Ingalutasinulid invites you to embrace your creativity and design a masterpiece that reflects your unique personality. With an array of yarns, colors, and embellishments at your disposal, you have the power to create a collar top that shines with individuality and charm.
2. Crochet Collar Top – Halter Top By WeiWei Wei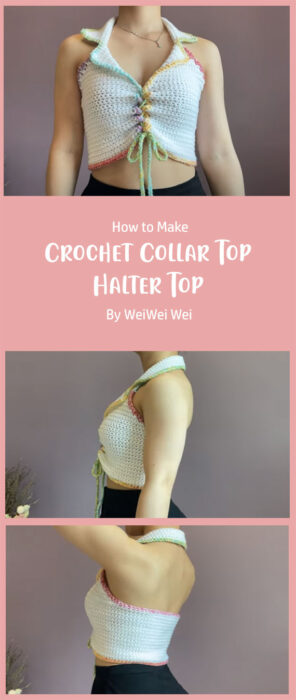 In this detailed guide, we'll explore how to create a beautiful crochet collar top that's sure to turn heads. WeiWei Wei will take you through the process step-by-step. So, grab your crochet hooks and let's get started on this delightful project!
3. Crochet Collar Halter Top Tutorial By Chenda DIY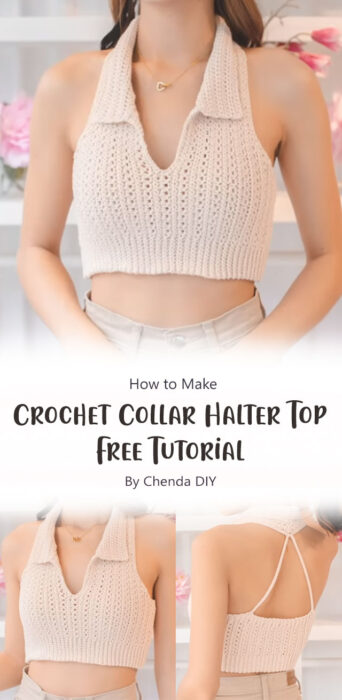 The crochet collar halter top tutorial by Chenda DIY. Through this step-by-step guide, you'll learn how to create a stylish and eye-catching halter top from scratch. Whether you're a crochet enthusiast or a beginner, following this tutorial will enable you to produce a unique and fashionable piece for your wardrobe.
4. Halter Neck Crochet Top Pattern By ULRIKKE HENNINEN
If you're an avid crochet enthusiast, seeking a delightful and stylish project to embark on, ULRIKKE HENNINEN's Halter Neck Crochet Top Pattern is a must-try! With its unique blend of simplicity and sophistication, you're bound to make a bold fashion statement. So, don't wait any longer, get the free pattern bellow here and get started on this exciting crochet journey! Happy crafting!