Best Lemon Pillow Free Crochet Pattern Ideas – In this article, we present you with an array of delightful lemon-themed crochet patterns that will not only add a refreshing touch to your home decor but also serve as fantastic gifts for your loved ones. So, let's dive in and explore the zesty world of lemon-inspired crochet designs!
1. Crochet a Simple Lemon Pillow – Free Pattern By Ashley Stallsworth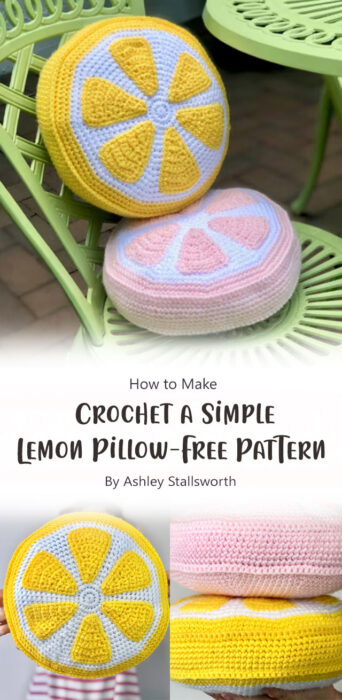 In this article, Ashley will guide you through the process of creating a charming lemon pillow that will add a pop of color and a touch of zest to any room. So, grab your crochet hook and let's get started on this fun and refreshing project!
2. Lemon Cuddler Crochet Pattern By Ali of The Turtle Trunk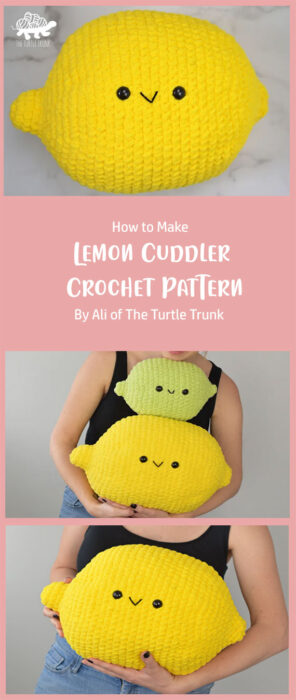 The Lemon Cuddler Crochet Pattern by Ali of The Turtle Trunk is a delightful and heartwarming creation that has captured the hearts of crochet lovers everywhere. With her clear and detailed instructions, made it possible for both beginners and experienced crocheters to bring this charming cuddler to life. So, grab your hook and yarn, and create a Lemon Cuddler that will surely brighten anyone's day!