Amigurumi Jawa of Star Wars Free Pattern & Tutorial Ideas – If you're a Star Wars enthusiast and a fan of crochet crafts, you're in for a treat! Amigurumi, the Japanese art of knitting or crocheting small stuffed creatures, has taken the crafting world by storm. In this article, we'll delve into the fascinating world of Amigurumi Jawa from Star Wars. Whether you're an experienced crafter or a beginner looking to try something new, it will be great project for you.
1. How to Crochet Star Wars Jawa Amigurumi Tutorial By ToyGurumi
In this easy tutorial, ToyGurumi will guide you through the process of crocheting your very own Jawa Amigurumi, complete with step-by-step instructions and all the creative inspiration you need. So, grab your crochet hooks and let's dive into this intergalactic crafting adventure!
2. Crochet Jawa Star Wars Step by step Tutorial By Neng Crochet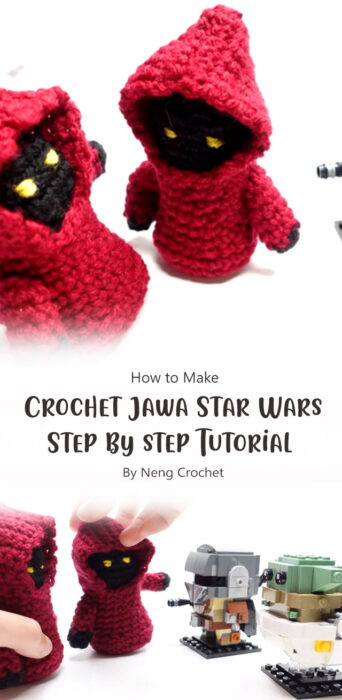 Delve into the captivating world of crochet with Neng Crochet's step-by-step tutorial for creating enchanting Jawa Star Wars characters. From gathering materials to adding intricate details, this guide covers every aspect of the creative process.
3. Jawa Amigurumi Free Pattern By thenomadknot. com
Creating a Jawa Amigurumi using the free pattern from thenomadknot.com is a delightful endeavor that combines your love for crocheting and Star Wars. This project offers endless opportunities for creativity. So, gather your materials, follow the pattern closely, and embark on a journey that will result in an adorable and cherished Jawa Amigurumi to call your own.