Stylish Backless Top Free Crochet Pattern and Tutorial Ideas (Part 2) – For those seeking a touch of elegance, the backless top is a good idea. With the patterns and tutorials provided in this article, you'll be able to craft unique and captivating garments that showcase your crochet skills. Whether you're a novice or an expert, these designs will undoubtedly spark your creativity and inspire you to embark on exciting crochet projects. So gather your materials, follow the step-by-step instructions, and have fun crocheting your way to a fashionable and elegant wardrobe!
1. Easy Backless Crochet Top By Fiona Field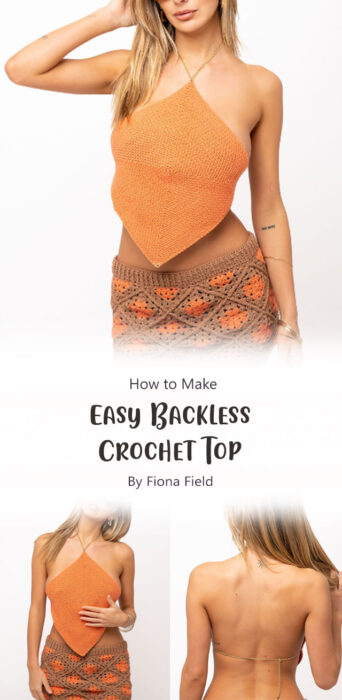 If you're looking to add a touch of elegance and bohemian flair to your wardrobe, the Easy Backless Crochet Top by Fiona Field is the perfect project for you. With Fiona Field's pattern as your guide, you're not just creating a top, you're weaving a story of style and self-expression. Happy crocheting!
2. Easy Crochet Backless Diamond Top By WeiWei Wei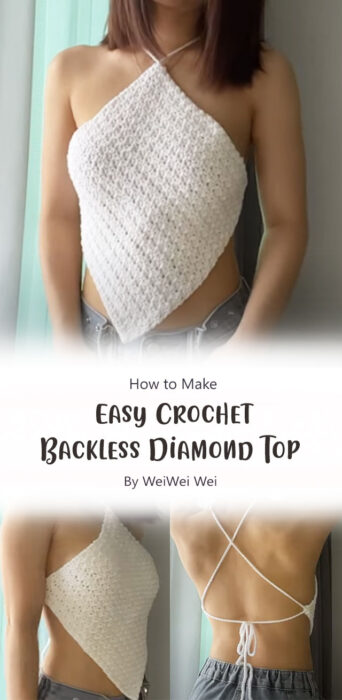 Express your unique style and creativity through this fashionable piece, designed by WeiWei Wei. Every stitch tells a story, and your creation will surely turn heads. Pick up the crochet hook and let your imagination flow.
3. How to Make a Backless Crochet Top By yaejiyea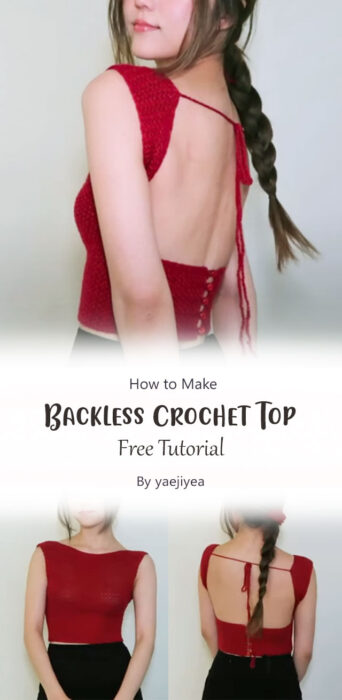 In this tutorial, yaejiyea will guide you through the process of making your very own backless crochet top, using easy-to-follow step-by-step instructions. Whether you're a beginner or an experienced crocheter, this project can be both fun and rewarding. So, let's dive in and create a stunning backless crochet top in your favorite color!
4. Crochet Backless Tank Top Tutorial By Nikita Nightingale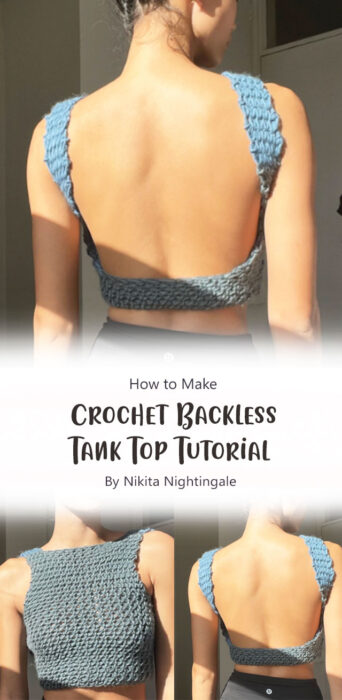 If you're a fan of elegant and stylish fashion, and you've been eyeing that gorgeous backless tank top, you're in for a treat. In this tutorial, Nikita will guide you through the step-by-step process of creating your own backless tank top. Choose your favorite color and bring out your unique personality.