Amigurumi Otter Free Pattern Ideas (Part 2) – Creating Amigurumi Otters is a delightful journey of artistic expression. These patterns allow you to infuse your personality and creativity into each stitch, resulting in charming companions full of character and love. Take your time and follow the steps patiently for a great result.
1. Free Crochet Pattern – Sea Otters By curiouspapaya. com
CuriousPapaya.com's Free Crochet Pattern – Sea Otters isn't just a pattern, it's an invitation to explore your creativity on a crocheting adventure. Unleash your creative spirit and immerse yourself in the art of crocheting these adorable sea otter creatures.
2. Free Crochet Otter Pattern By Kali of The Friendly Red Fox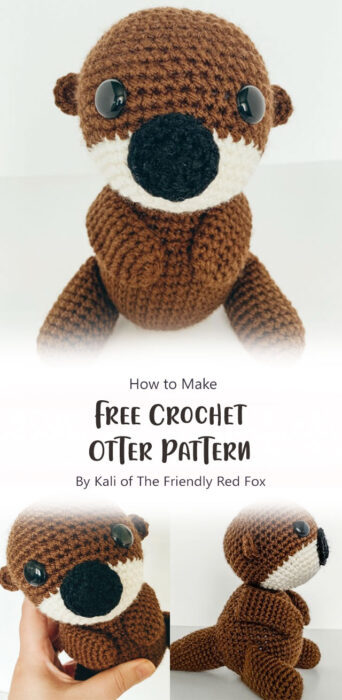 Kali's Free Crochet Otter Pattern stands as a testament to creativity and artistry. With its detailed instructions, cute design, and room for personalization, this pattern invites crafters to embark on a heartwarming journey of crafting.
3. Amigurumi Otter – Free Crochet Pattern By stellasyarnuniverse. com
Discover the joy of crafting with the Amigurumi Otter – Free Crochet Pattern by stellasyarnuniverse.com. Unleash your creativity with this step-by-step guide to creating your very own cute otter amigurumi.
4. Otter Amigurumi By GretaWings in English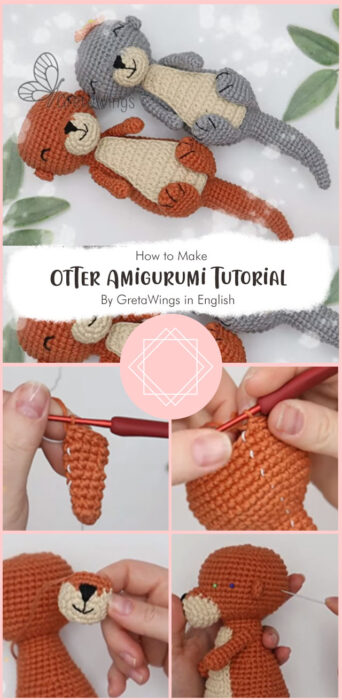 In this free tutorial, we'll dive into the world of crocheting with a focus on the charming "Otter Amigurumi" tutorial by GretaWings. Whether you're a seasoned crocheter or a beginner, this video tutorial split into two parts will guide you through the process of crafting your own otter masterpiece, allowing you to explore your creativity with your favorite colors. Happy crocheting!
Part 1
Part 2