Crochet Animal Drawstring Bag Free Pattern Ideas – Crochet enthusiasts and crafters alike, get ready to embark on a whimsical journey into the world of crochet animal drawstring bags! In these free ideas, we will explore a delightful world of crochet animal drawstring bags that will inspire your creativity and help you create adorable, functional, and one-of-a-kind bags that are perfect for both kids and adults. So grab your crochet hooks, some colorful yarn, and let's dive into the enchanting realm of crochet animal drawstring bags.
1. Drawstring Bag with a Bat By Ieva of nordichook. com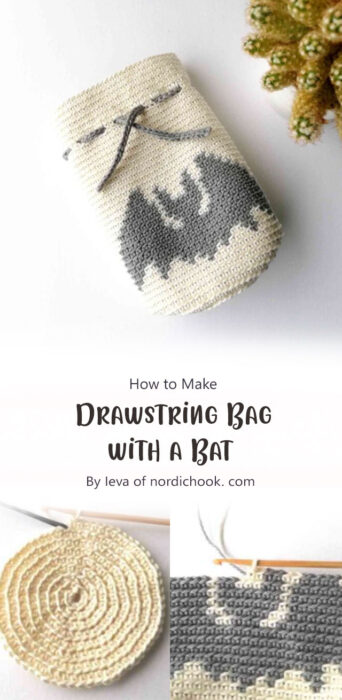 This crochet pattern offers you the chance to craft a charming and functional bag adorned with a delightful bat motif. In this free pattern, we'll delve into the art of creating this whimsical bag step by step, with the guidance of Ieva's pattern. Let's embark on a journey of crochet creativity and craftsmanship!
2. Tapestry Crochet Drawstring Bag Bunny By Ieva of nordichook. com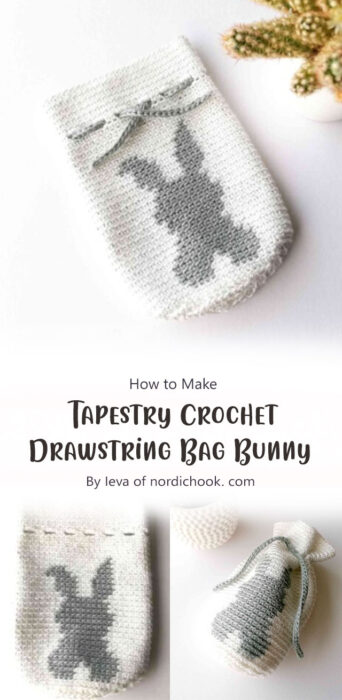 The Tapestry Crochet Drawstring Bag Bunny by Ieva of nordichook.com is an adorable and creative crochet pattern that allows you to craft a charming drawstring bag featuring a cute bunny design. To access the full pattern with detailed instructions, please visit nordichook. com bellow here:
3. Crochet Sheep Drawstring Bag By Sarah of repeat after me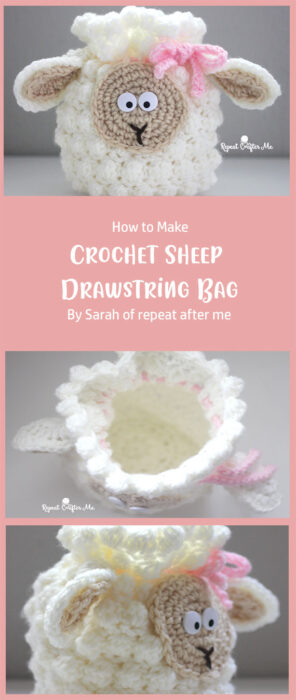 The Crochet Sheep Drawstring Bag by Sarah of Repeat After Me offers a breath of fresh air. Crafted with love, skill, and a dash of whimsy, this bag is more than a mere accessory, it's a work of art. As you embark on your crochet journey with Sarah's guidance, you'll not only create a charming bag but also discover the boundless joy of crafting.
4. Crochet Chicken Bag Drawstring Tutorial By stringbbeans
One such delightful project is the crochet chicken bag drawstring. In this tutorial, stringbbeans will take you through the step-by-step process of creating your very own chicken-inspired drawstring bag. Whether you're a seasoned crocheter or just starting, this project is perfect for you. Enjoy your crafting adventure!