6 Amigurumi Squirrel Free Pattern Ideas – Here are 6 free Amigurumi Squirrel Crochet patterns on the web. You will find a lot of adorable little animals that can add an artistic style to your home and garden.
1. Little Cube Squirrel Amigurumi Pattern By Crafty Bunny Bun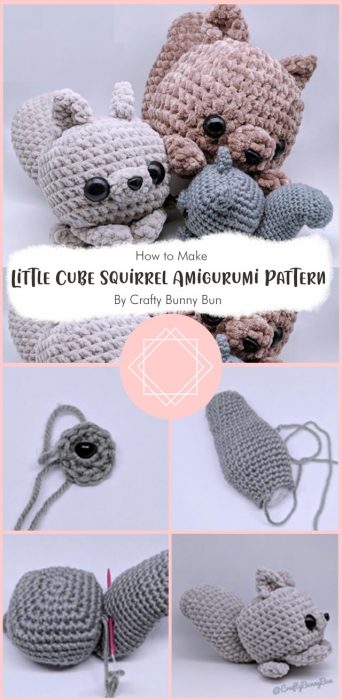 The Little Cube Squirrel is an adorable. This little guy works up quickly and you will have just as much fun making him♥
2. Baby Squirrel Free Crochet Pattern By Elisa's Crochet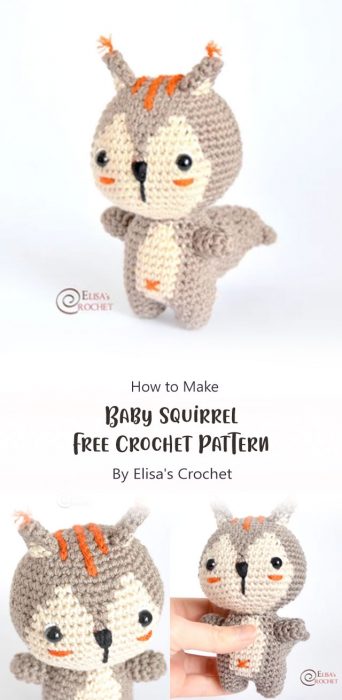 This pattern includes instructions to crochet a Baby Squirrel with a few simple stitches. He's quick and easy to crochet, and makes a great small gift or decoration for a child.
3. Amigurumi Squirrel Free Crochet Pattern By stellasyarnuniverse. com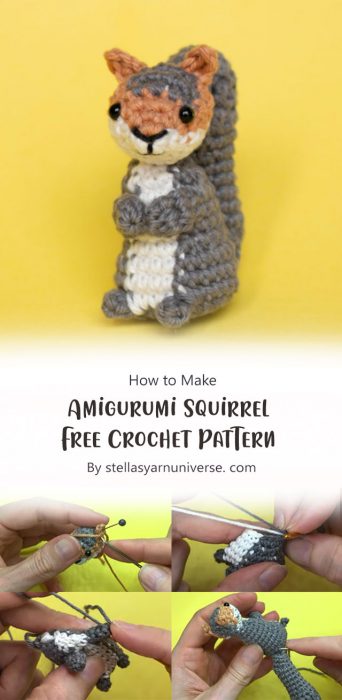 What's cuter than crochet animals? Crochet animals that are easy to make! This free amigurumi squirrel pattern is just what you need to spice up your coming up season!
4. Squirrel Amigurumi – Free Crochet Pattern By StringyDingDing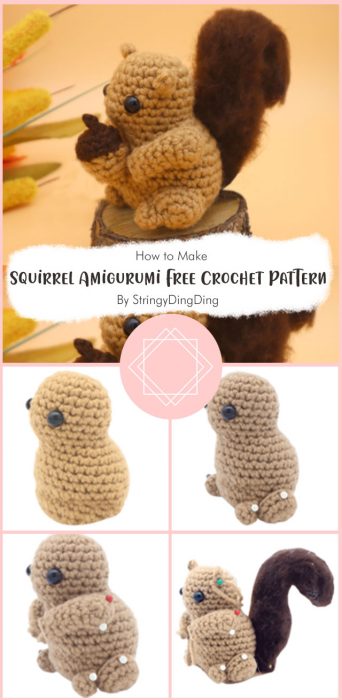 Catch this free crochet pattern and make your own little squirrel amigurumi.
5. Little Squirrel By Ulijana Semikrasa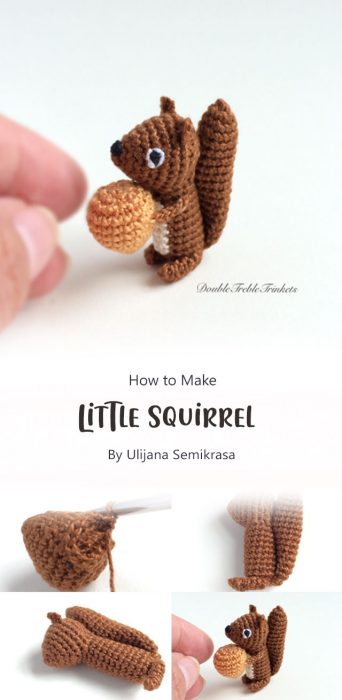 The Little Squirrel will brighten up your day! These little characters are so much fun to make.
6. Crochet Squirrel By Jen Hayes Creations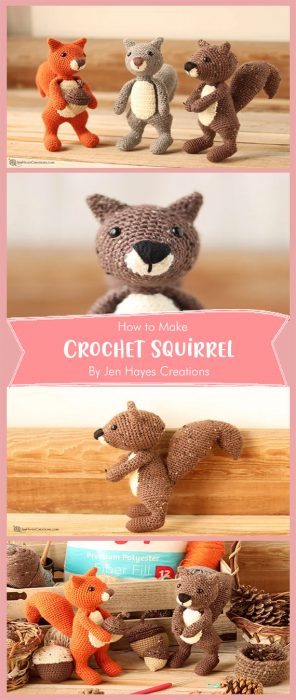 Are you interested in learning how to make a crochet squirrel but don't know where to start? Look no further. This pattern will teach you everything you need to know about general crochet techniques.