5 Amigurumi sloth Free Pattern Ideas – These 5 amigurumi sloth free pattern ideas are tiny cuties. They make great animal friends for kids who love animals to play with or for adults or children who collect plush toys. Someone will be happy to receive these free patterns.
1. Sloth By mohu
Are you a fan of sloths? In this pattern,you will be able to crochet your very own sloth. You can make him in any color you would like.
2. Amigurumi Sloth Crochet Pattern By amigurumi.today
Amigurumi Sloth Crochet Pattern By amigurumi.today is the only guide you'll need to make your own cute little crochet sloth.It contains detailed instructions.
3. Amigurumi Baby Sloth By The Twisted Crocheter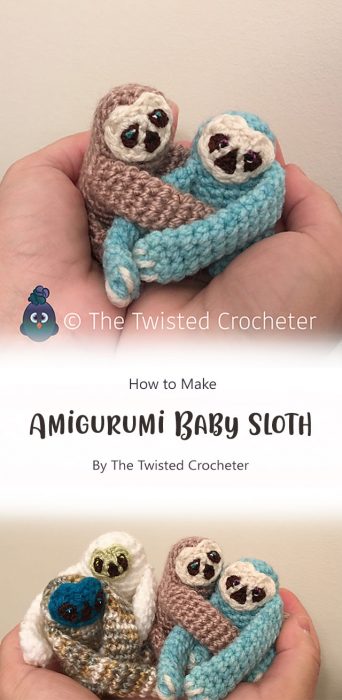 From The Twisted Crochet comes this adorable crochet pattern, Amigurumi Baby Sloth.
4. Free Crochet Sloth Amigurumi Pattern By Kali of The Friendly Red Fox
This adorable little sloth amigurumi crochet pattern is the perfect quick and easy project to make while you're on the go!
5. Crochet Sloth with Bernat Velvet Yarn By Sarah of Repeat After Me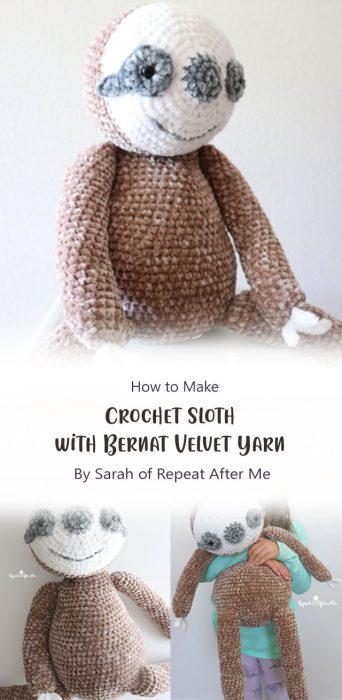 A quick and easy crochet pattern to make a cute, chunky little Sloth with Bernat Velvet yarn.