Mini Gummy Bear Free Crochet Pattern & Tutorial Ideas – If you're a crochet enthusiast looking for a sweet and adorable project, you've come to the right place! Crocheting mini gummy bears is not only fun but also incredibly satisfying. In this free ideas, we'll find a delightful mini gummy bear free crochet pattern and some creative tutorial ideas to help you master this cute and colorful craft.
1. No-Sew Amigurumi Gummy Bear Crochet Pattern By Juli of onceuponacheerio. com
The no-sew Amigurumi Gummy Bear Crochet Pattern by Juli of onceuponacheerio.com allows you to infuse sweetness and charm into your crochet creations. With Juli's guidance, you'll create adorable gummy bear plushies that are perfect for gifting or keeping as cherished crochet companions.
2. Crochet No Sew Gummy Bears By Treasure in the Attic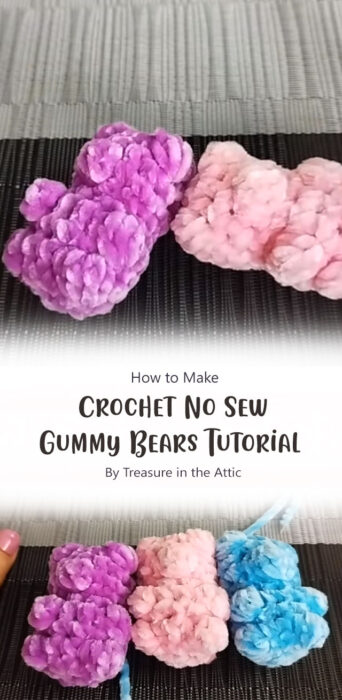 These adorable crocheted gummy bears are not only charming but also incredibly easy to make. In this easy guide, "Treasure in the Attic" will walk you through the steps to create your very own crochet gummy bears that will surely delight both kids and adults alike.
3. How to Crochet Easy Gummy Bears By Amigurumi love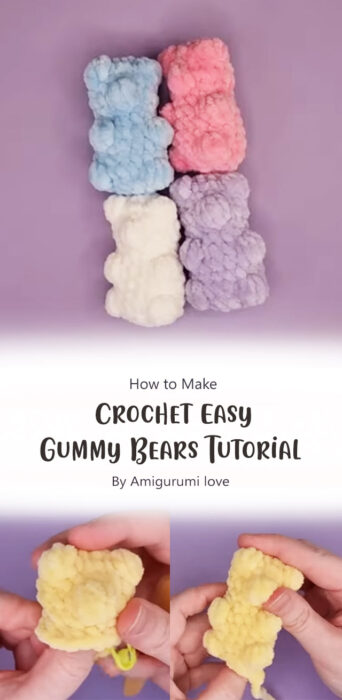 These adorable little creatures are not only fun to make but also make fantastic gifts or decorations. In this guide, "Amigurumi love" will provide you with step-by-step instructions, from gathering the necessary materials to assembling your gummy bear masterpiece.
4. Gummy Bear Free Crochet Pattern By Claire Goodale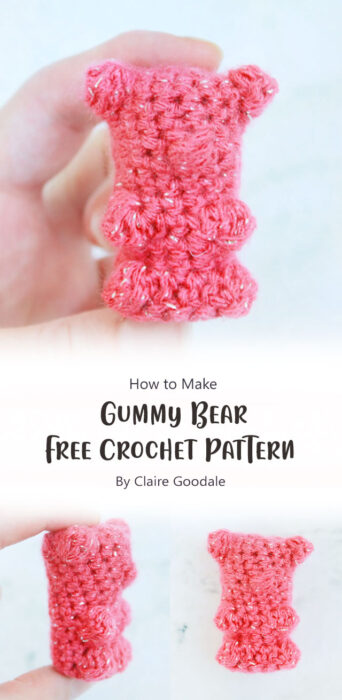 Claire Goodale's Gummy Bear Free Crochet Pattern is a delightful project that combines the art of crochet with the sweetness of gummy bears. Whether you're a seasoned crocheter looking for a fun project or a beginner eager to learn, this pattern offers something for everyone.everyone. So, grab your yarn and crochet hook, and embark on a whimsical journey into the world of crochet gummy bears!