How to Make Wattle Crochet Stitch (Free Crochet Pattern Ideas) – Crocheting is a wonderfully creative and relaxing craft that allows you to make beautiful and intricate designs using just a hook and yarn. One of the charming stitches you can add to your crochet repertoire is the Wattle Crochet Stitch. The wattle crochet stitch provides endless opportunities for creativity. This stitch is perfect for adding depth and dimension to your crochet projects, making it an excellent choice for scarves, blankets, and decorative items. With our expert guidance, you'll be able to execute this stitch flawlessly.
1. Crochet Wattle Stitch Tutorial (Photo+Video Tutorial) By Amanda of lovelifeyarn. com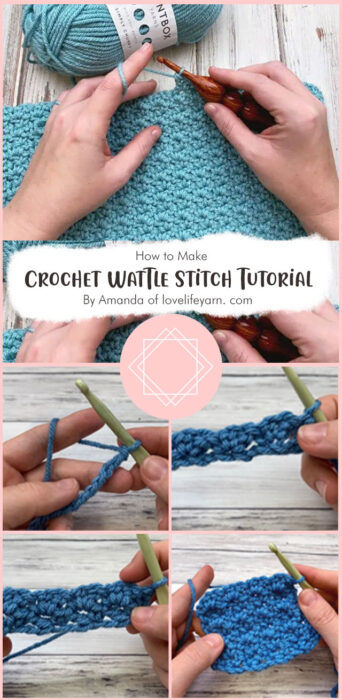 If you're a crochet enthusiast, you're likely always on the lookout for new stitches to enhance your projects. This crochet wattle stitch by Amanda of LoveLifeYarn.com is a wonderful addition to your stitch repertoire. In this tutorial, she will guide you through the steps to master this beautiful stitch, and she will provide a photo and video tutorial for visual learners. Get ready to infuse your creations with texture and elegance!
2. The Wattle Stitch By newstitchaday. com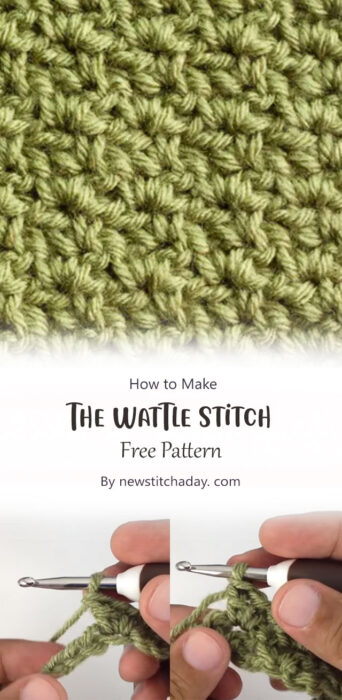 Dive into the world of The Wattle Stitch by NewStitchADay, a mesmerizing crochet pattern that intertwines creativity and craftsmanship. The Wattle Stitch is more than just a knitting pattern, it's an artistic journey that allows you to create pieces that are both visually stunning and deeply satisfying. So, gather your materials, follow the steps, and watch as your knitting transforms into masterpieces that embody the beauty of the Wattle Stitch.
3. How To Crochet The Wattle Stitch By Kylee of okiegirlblingnthings. com
Mastering the Wattle Stitch opens up a world of creative possibilities for your crochet projects. In this amazing guide, we'll learn how to crochet the Wattle Stitch step by step, with expert insights from Kylee of okiegirlblingnthings.com. So, grab your yarn, hook, and a dash of inspiration, and start crocheting the Wattle Stitch today!
4. Wattle Stitch By SARAH-JAYNE FRAGOLA
In a heartwarming gesture to the crafting community, SARAH-JAYNE FRAGOLA has graciously shared a free Wattle Stitch pattern. Whether you're crafting a gift for a loved one or curating a cozy addition to your personal collection, the Wattle Stitch brings depth and character to your knitting endeavors.
5. Wattle Stitch – Photo Tutorial for Beginners By manyevenings. com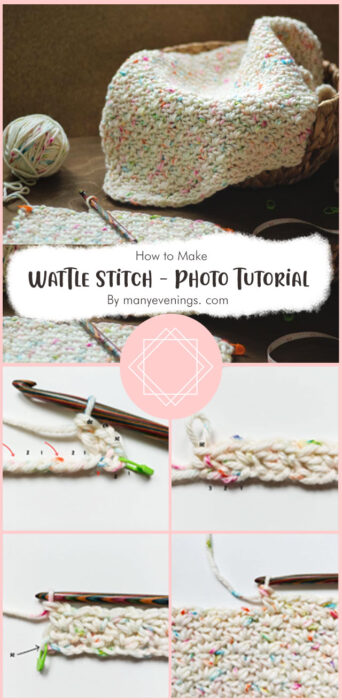 In this free pattern, ManyEvenings.com will guid you through the step-by-step process of mastering this stitch. As you embark on your crocheting journey, remember that practice makes perfect. Experiment with different yarns, colors, and project ideas to truly make the Wattle Stitch your own. With dedication and creativity, you'll be crafting stunning pieces that showcase the beauty of this unique stitch. Happy crocheting!