How to Make Tulip Stitch (Free Crochet Pattern Ideas) – The Tulip Stitch is a captivating crochet technique that resembles the delicate petals of a tulip flower. This stitch adds a touch of elegance and dimension to every crochet project, making it a favorite among crafters. Now, let your creativity blossom with this collection of free crochet pattern ideas. These patterns will inspire you to infuse the magic of the Tulip Stitch into your projects. Each pattern comes with easy-to-follow instructions, ensuring a delightful embroidery experience.
1. Crochet Tulip Stitch Pattern and Tutorial By oombawkadesigncrochet. com
If you're a crochet enthusiast looking to try out a new stitch pattern, the Crochet Tulip Stitch is a delightful choice. These pattern will guide you through the process of creating this stunning stitch pattern, step by step. Experiment with different color combinations and use this stitch in your future crochet projects to add a touch of floral elegance.
2. Easy to Make Crochet Tulip Stitch Pattern By crochetbeja. com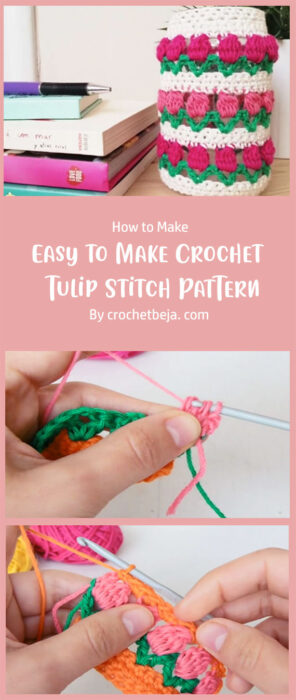 The crochet tulip stitch pattern by Crochetbeja.com opens up a world of creativity and endless possibilities for your crochet projects. Its simplicity and beauty make it an ideal choice for various items, such as blankets, scarves, shawls, and more. So, what are you waiting for? Grab your yarn and hook and get started on your very own crochet tulip stitch project!
3. Tulip Crochet Stitch By Hilaria Fina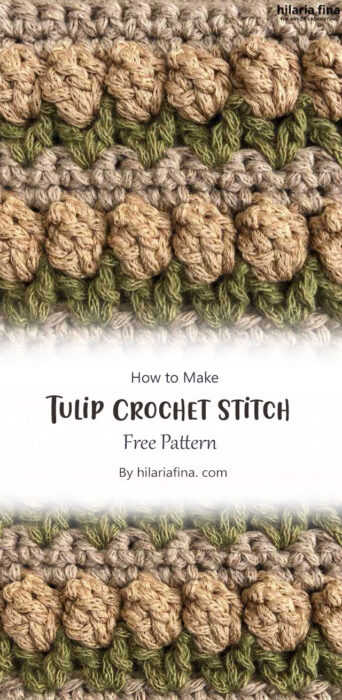 This beautiful and versatile stitch, brought to you by hilariafina.com, is a must-learn technique for any crochet enthusiast. In this free pattern, Hilaria will take you through the step-by-step process of creating the Tulip Crochet Stitch.
4. Timeless Tulip Stitch By Darling Dana Designs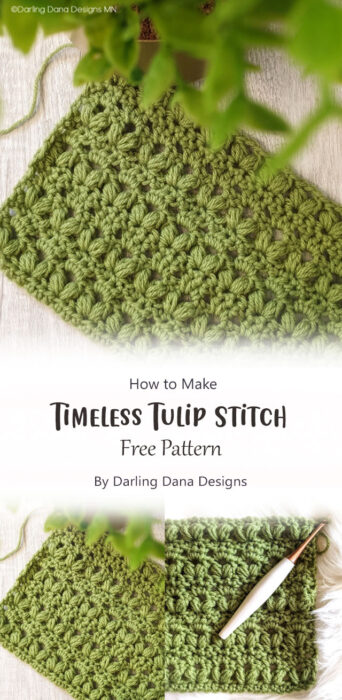 If you looking to add an elegant touch to your projects, the Timeless Tulip Stitch is just what you need. This beautiful crochet pattern, designed by Darling Dana Designs, mimics the grace and charm of tulip flowers, making it a standout choice for various creations. So, pick up your hook and yarn, and let the beautiful tulip clusters bloom in your crochet projects!