Easy Crochet Tank Top Free Pattern Ideas – Want to make this pattern for free? You can crochet it for free. Here are the instructions to make the easiest crochet tank top ever! These would be quick to make.
1. Crochet Ribbed Tank Top – Free Pattern + Video Tutorial By Grace a.k.a. forthefrills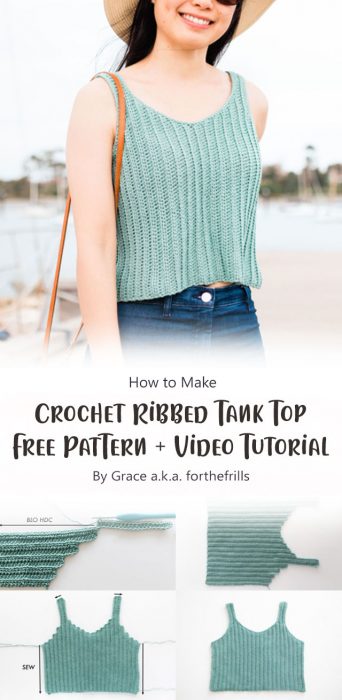 Crochet Ribbed Top – Free Pattern + Video Tutorial. It is cute and fun to wear with pants or jeans. If you haven't crocheted for a beginner, start with this top! It is easy and fun!
2. Crochet Summer May Tank Top (Free Pattern) By WAN FROM KNITCROADDICT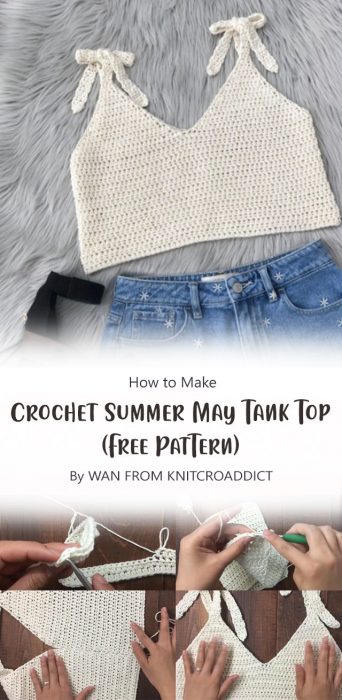 Make a summer tank top with crochet. It's perfect for spring, summer and early fall.
3. Crochet Seaside Tank Top – Free Crochet Pattern By JewelsandJones
This crochet pattern is for a lovely tank top that can be made with any size or amount of yarn. It's quick, fun, and easy to make!
4. Deco Tank By Alexandra Two of Wands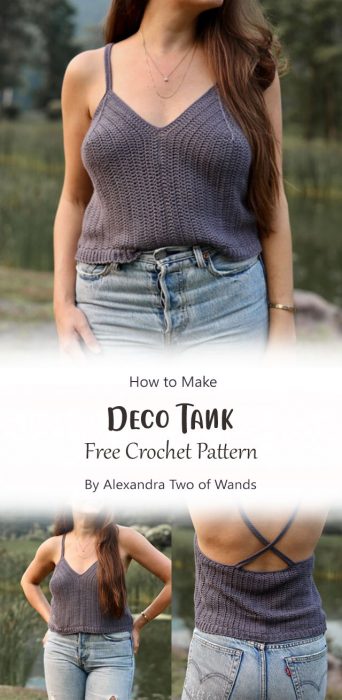 Are you looking for a simple and fast project you can work on during those lulls in your day? The Deco Tank is the perfect piece. Easy to work up in one evening, it's a versatile piece that works as well layered under your favorite sweater as it does by itself.
5. How To Crochet A Tank Top By mamainastitch. com
If you love to crochet, and would like to learn how to make a tank top, then you've come to the right place!
6. How to Crochet An EASY Tank Top – Pattern & Tutorial DIY By TCDDIY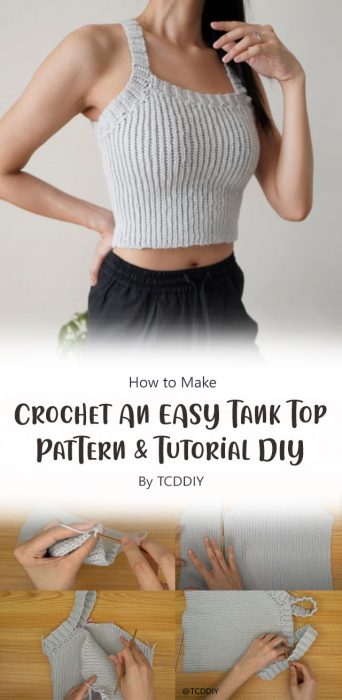 This is a free, easy pattern for a basic tank top! This pattern is from TCDDIY. It includes instructions for how to crochet this great item. Thanks for viewing and enjoy your day!