Easy Cat Coaster Free Crochet Ideas – Looking for a project you can finish in an hour or so? Here is a fun, easy, and free crochet pattern to try. Really sure that your friends and family will enjoy one of these adorable coasters.
1. FREE Crochet Pattern – Cat Coasters By chunkyyarnbarn. com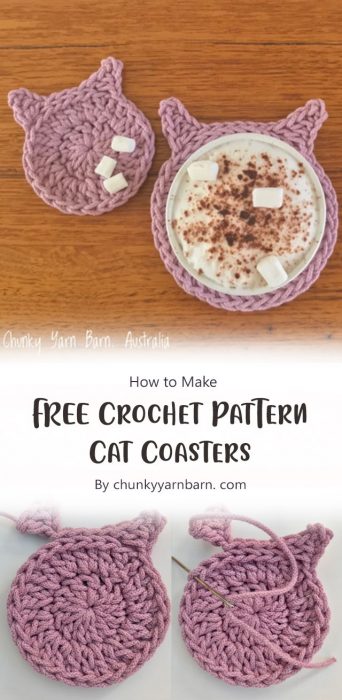 This is a cute and fun project. The little cat makes a great addition to any room. It would be perfect as a gift or to give away to those animal lovers. This pattern is easy to follow and works up quickly. It makes the perfect stash-buster!
2. How to Crochet a Cat Coaster By Crochet and Tea
Free crochet cat coaster with video tutorial. If you want to get a bit of practice in, you could make these up as gifts for your feline friends or family members.
3. Cute Cat Coaster By Hello Happy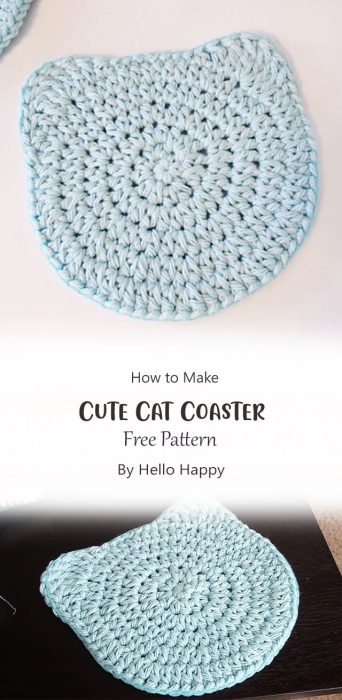 A crochet project for beginners and fans of all skill levels, the Easy Cat Coaster pattern provides instructions to make a coaster. This is an ideal gift for cat lovers.
4. Cute Crochet Cat Coaster By Cheryl of Crochet 365 Knit Too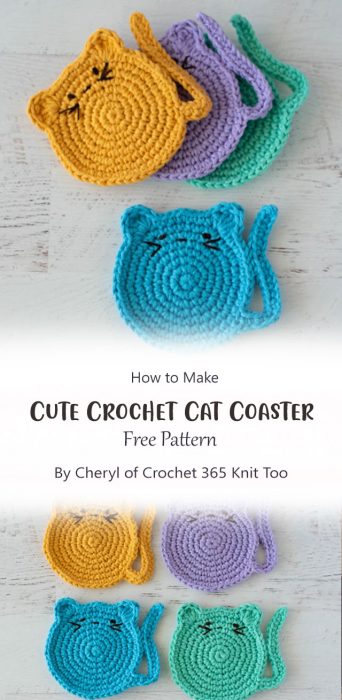 If you love cats you will love this pattern, and if you LOVE coffee cups you will definitely want to make one of these.
5. Cat Butt Coaster Crochet Pattern By uniqueyarndesigns. com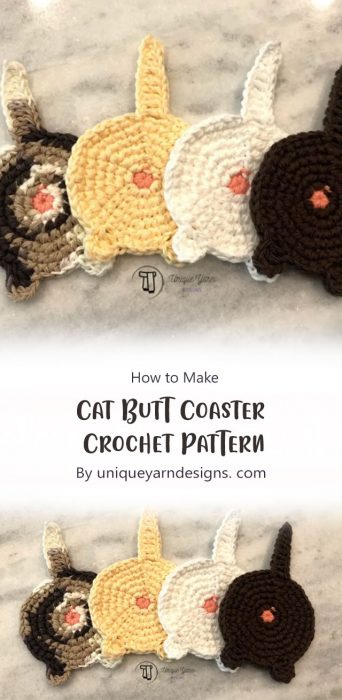 This easy to follow pattern will show you how to crochet this adorable and functional cat coaster. Perfect for a cat lover's new home or just as a silly but cute gift idea for someone special.