Best Sweater Dress Free Crochet Pattern Ideas – This is a free crochet pattern that you can make for yourself . Keep warm and cozy in style with this easy sweater dress. You can make it for any occasion. Wear it over leggings for a casual look, or pair it with tights for an elegant/dressy look.
1. How to Crochet A Sweater Dress – Pattern & Tutorial DIY By TCDDIY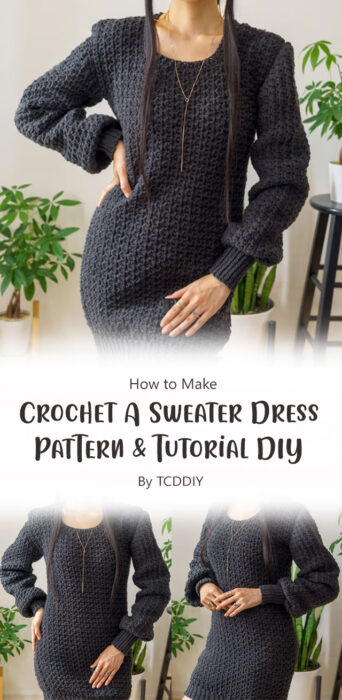 Learn how to crochet a Sweater Dress and get instantly inspired! This tutorial comes with detailed explanations on how to crochet.
2. Crochet Bacca Sweater Dress – Free Crochet Pattern By Janne of Joy of Motion Crochet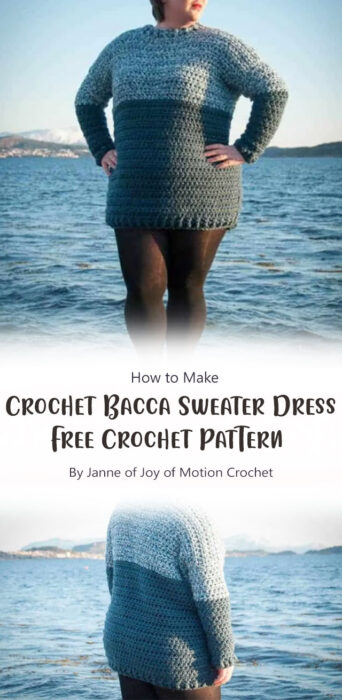 Get this free pattern to make the lovely and trendy crochet sweater dress!
3. Crochet Sweater Dress "Kensington" – Free Pattern By lulostitchco. com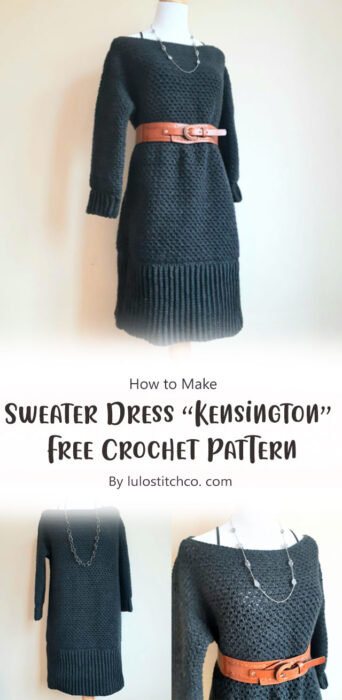 Perfect for any occasion and easy to crochet, the Kensington sweater is the perfect addition to your wardrobe. Make your own by using the free crochet pattern by Lulostitchco.com!
4. Fun Crochet Sweater Dress – Free Pattern & Video Tutorial By theknottylace. com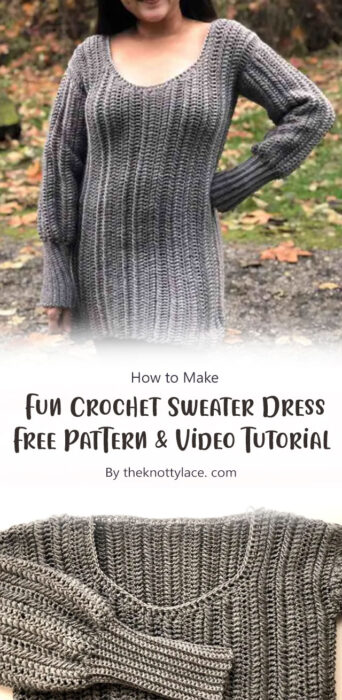 This versatile dress can be worn any time of the year. Step by step instructions to help you crochet this beautiful sweater dress.
5. Favorite Arizona Sweater Dress Crochet Pattern By brianaKdesigns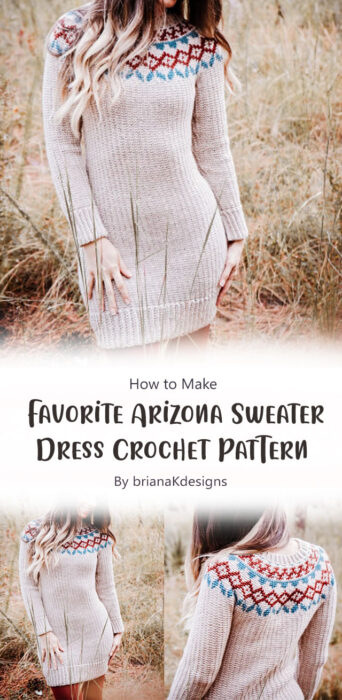 Get ready for a fun, easy and comfortable crochet project that can be the dress of your. This favorite Arizona Sweater Dress is perfect with or without leggings and boots, or even just to wear with a pair of sneakers.