7 Cutie Bear Coaster Free Crochet Pattern Ideas – Crochet Bear Coaster Pattern. This Crochet coaster is easy to follow and fun to make. Different colors of yarn can be used and the result will be different each time, so enjoy experimenting and making these cute little animals.
1. Free Teddy Bear Coaster Crochet Pattern By hookedonpatterns. com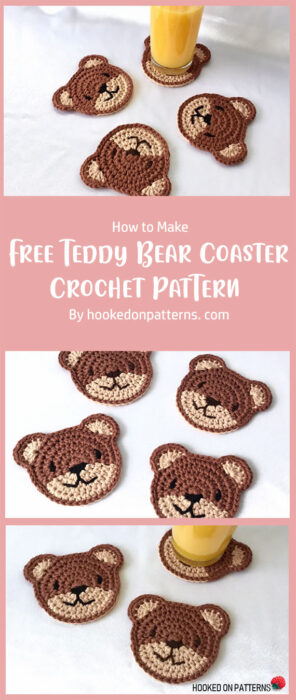 This easy crochet coaster pattern is quick to whip up and makes for a cute gift! The perfect gift for your favorite Teddy Bear loving friend or your own collection. Get the free pattern and tutorial from HookedOnPatterns.com.
2. Crochet Party Bear Coaster By Raffaella of Raffamusa Designs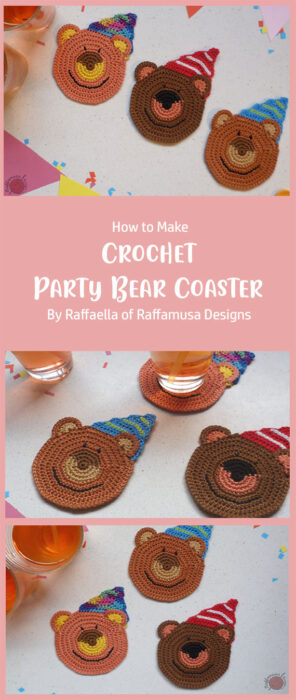 This Party Bear Coaster Pattern is so much fun to make and all will enjoy sharing stories around the table, if you love knitting and crochet this is something for you to make.
3. Crochet Bear Coaster Tutorial – Beginner Friendly By stringbbeans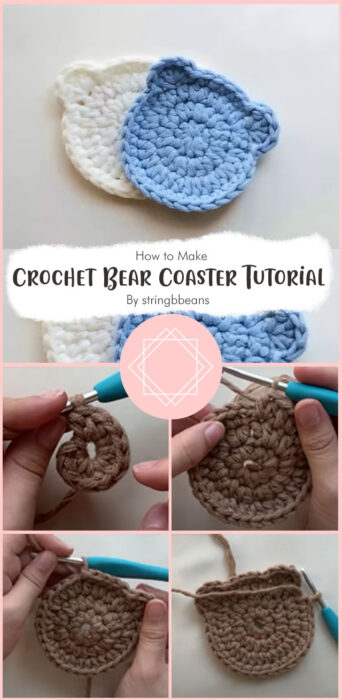 This is an easy beginner-friendly crochet tutorial that makes adorable coasters. It'd also be a great gift idea for a special someone in your life 🙂
4. Crochet Teddy Bear Coaster Free Pattern By Raji's Craft Hobby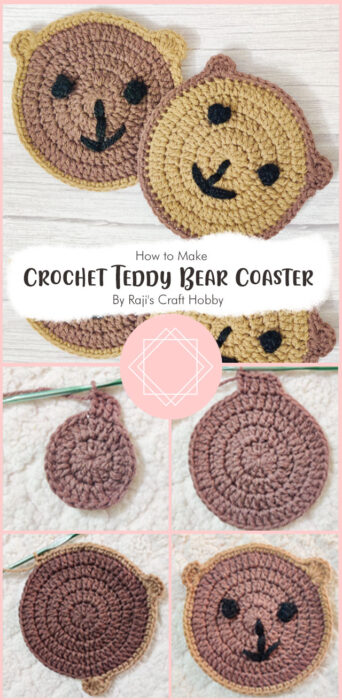 With this teddy bear coaster pattern, you can crochet adorable coasters for your home. These would make a lovely gift for your best friend and/or mother.
5. Crochet Polar Bear Coaster By madebypurpje. com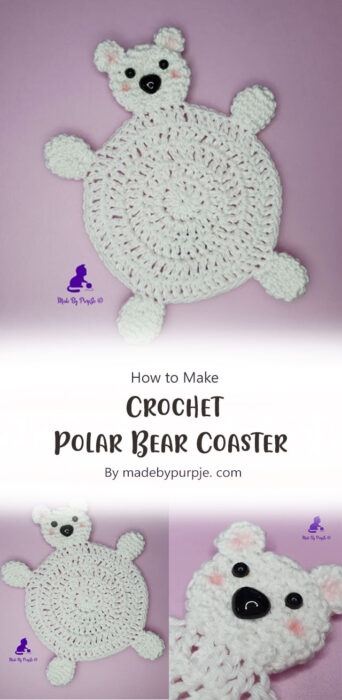 This is a very easy design, you will learn how to make this cute little Polar bear coaster to decorate your coffee table, side table or shelves. They make great gifts too!
6. Crochet Bear Coaster By 24th stitch
This Bear Coaster is so adorable, and looks so cute on your coffee table. It will be the talk of the room for sure.
7. The Sleepy Bunny and Bear Coasters PDF Crochet Pattern By irarott. com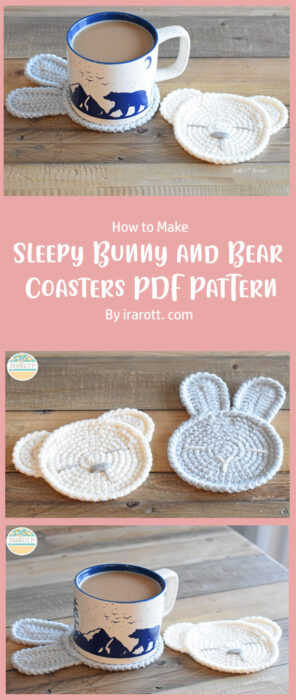 Are you up for the challenge of making cute and unusual coaster? If so, then these sleepy bunny and bear coasters will serve as an interesting addition to your home decor. Crochet coasters are amazingly simple and don't require much time to complete – so use them as a quick and easy project whenever you feel like it.