Beautiful Sunflower Earring Free Crochet Tutorial Ideas – Sunflower is favorite flower by alot of people. They are so beautiful and colorful! Love to crochet sunflower patterns.There are many different kinds of crocheted sunflowers, but this one is special because it has a pattern which will make you fall in love with this flower. So, let's make it!
1. Crochet Sunflower Earrings – Tutorial By Creggy's Crochet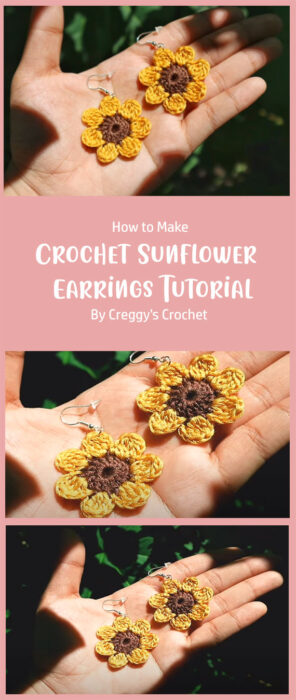 This is the prettiest and most adorable crochet sunflower earrings. It's super easy to make and only require a few simple stitches. This sunflower make for a great gift or even just as something special for yourself!
2. Crochet Sunflower Earrings – Tutorial By Creggy's Crochet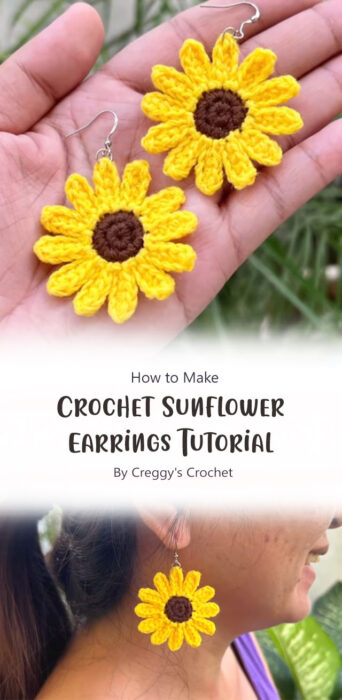 Easy and quick to crochet, these earrings are great for a beginner. You can make these beautiful earring in different colors or same as the photo above.
3. Micro Crochet Sunflower Earrings By sera.artground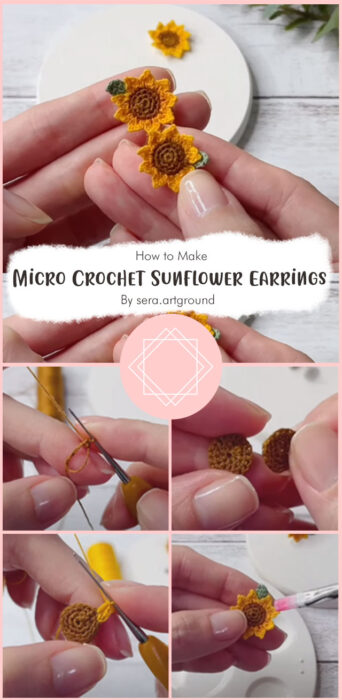 This awesome tutorial will show you how to make a pair of cute sunflower earrings. These earrings are perfect for summer and any other occasion! Hope you enjoy making them!
4. Sunflower Earring By Akeish Fearon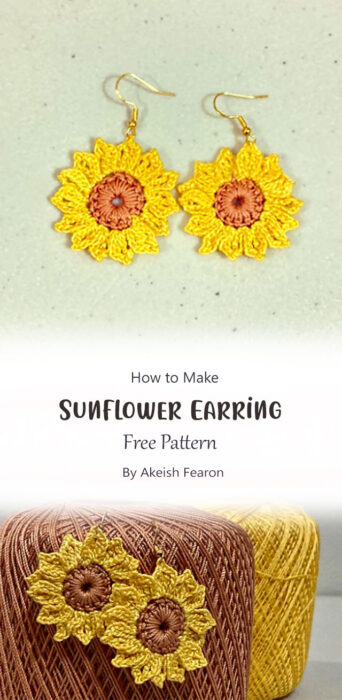 Sunflower earring by Akeish Fearon. This pattern is very easy to follow and works up quickly, so you can make them in no time.
5. Sunflower Crochet Earrings Tutorial By Lydia Grace Studios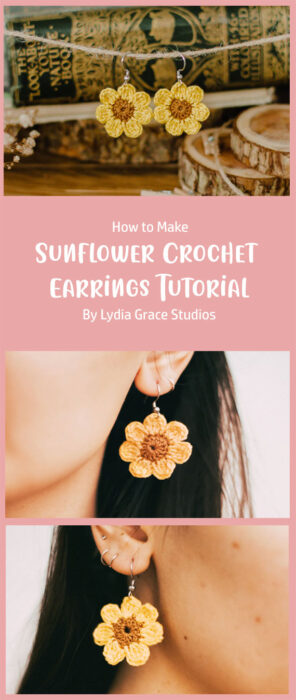 Sunflower is easy to crochet. They are super simple, and they look beautiful with any outfit. These sunflower earrings are a great way to show off your love of flowers while still being fashionable.