Unique Beret Free Crochet Pattern Ideas – Here we have a collection of unique beret free crochet pattern ideas. The berets are stylish and come in different design. They can be worn as an accessory or even as a hat. If you are looking for some inspiration on how to make crochet berets, then this collection is perfect for you.
1. Egg Beret By Quincy Maranan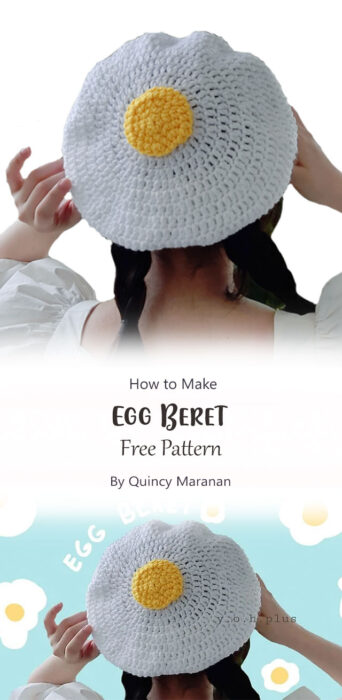 This beret pattern is a simple and easy one that anyone can make with the help of step by step instructions. You can use any color yarn you like and even change up the size if you want something bigger or smaller than usual. This would make a wonderful gift for anyone who loves hats!
2. Mushroom Beret By ItchyCrochet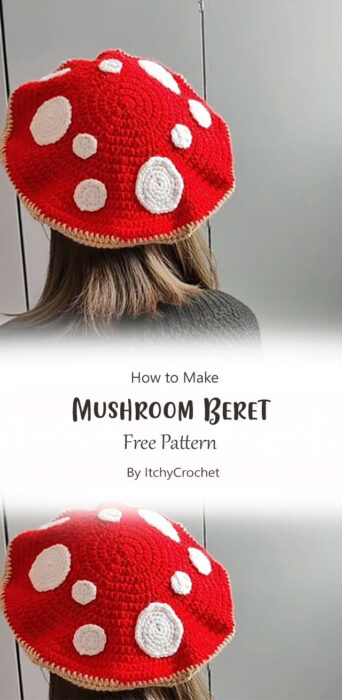 Another simple yet cute design for you that will look adorable! This pattern by ItchyCrochet and it's very easy to follow along.
3. Crochet Mushroom Hat – Easy Red Beret Hat By VetkaKnit Svetlana Gibadullina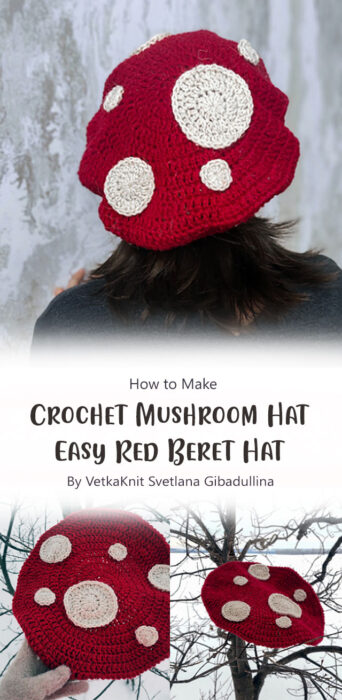 This one is so cute! It will look great on any woman regardless of her age and style preferences. You can find the free tutorial bellow here: