Lovely Summer Cardigan Free Crochet Pattern Ideas Part 2 – When summer comes around, there are so many great things to make with crochet patterns! If you want some ideas, then check out this post about summer cardigans! This is the second part of summer cardigan free crochet pattern ideas.
1. The Summer Path Cardigan Crochet Pattern By Rachel of EvelynAndPeter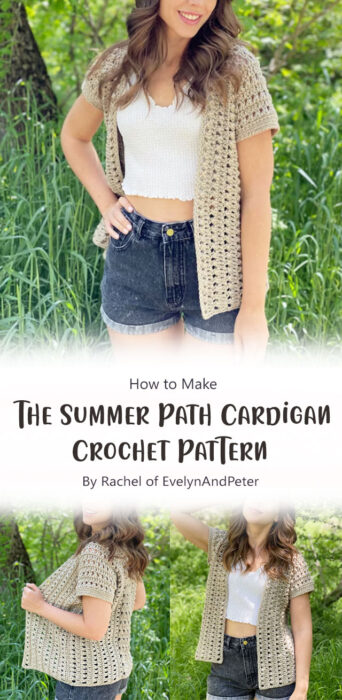 The Summer Path Cardigan Crochet Pattern By Rachel of EvelynAndPeter. It is so easy to make and the instructions are very clear. You can easily customize this sweater by changing the color of your yarn.
2. Eva Crochet Summer Cardigan – Free Pattern By lakesideloops. com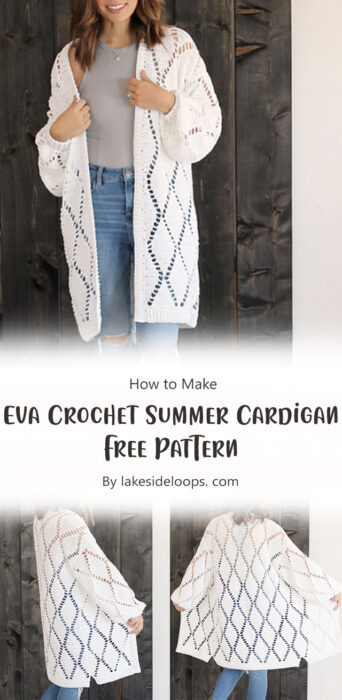 This next sweater is by lakesideloops. com and is available for free. This beautiful sweater is perfect for wearing during those warm summer nights while enjoying time with family and friends at home or out on the town!
3. Magnolia Summer Cardigan Free Crochet Pattern By knottednest. com
This is a very pretty and easy to make summer cardigan. It has pockets on both sides. You can get the pattern from here:
4. Free Crochet Summer Cardigan Pattern in Sizes XS-3XL By desertblossomcrafts. com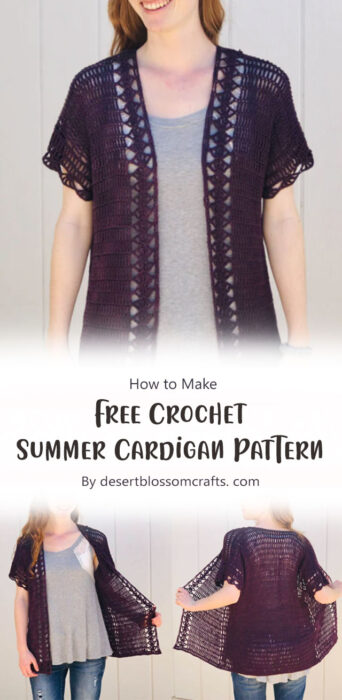 This cardigan is great for those hot summer days where you want to be able to wear something lightweight but still cute. You can wear this with a tank top underneath. Grab your yarn and hook, follow the instructions, and create this gorgeous crochet project today!
5. Summer Breeze Cardigan By crochetwithcarrie. com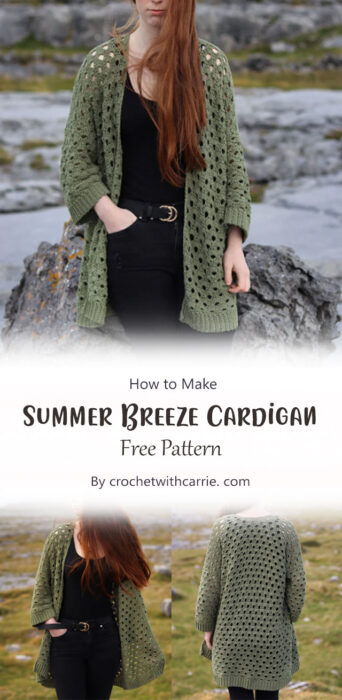 Summer Breeze Cardigan is a free crochet pattern that you can use to make this beautiful cardigan. This is a free pattern! The pattern includes step-by-step instructions to help you along the way!